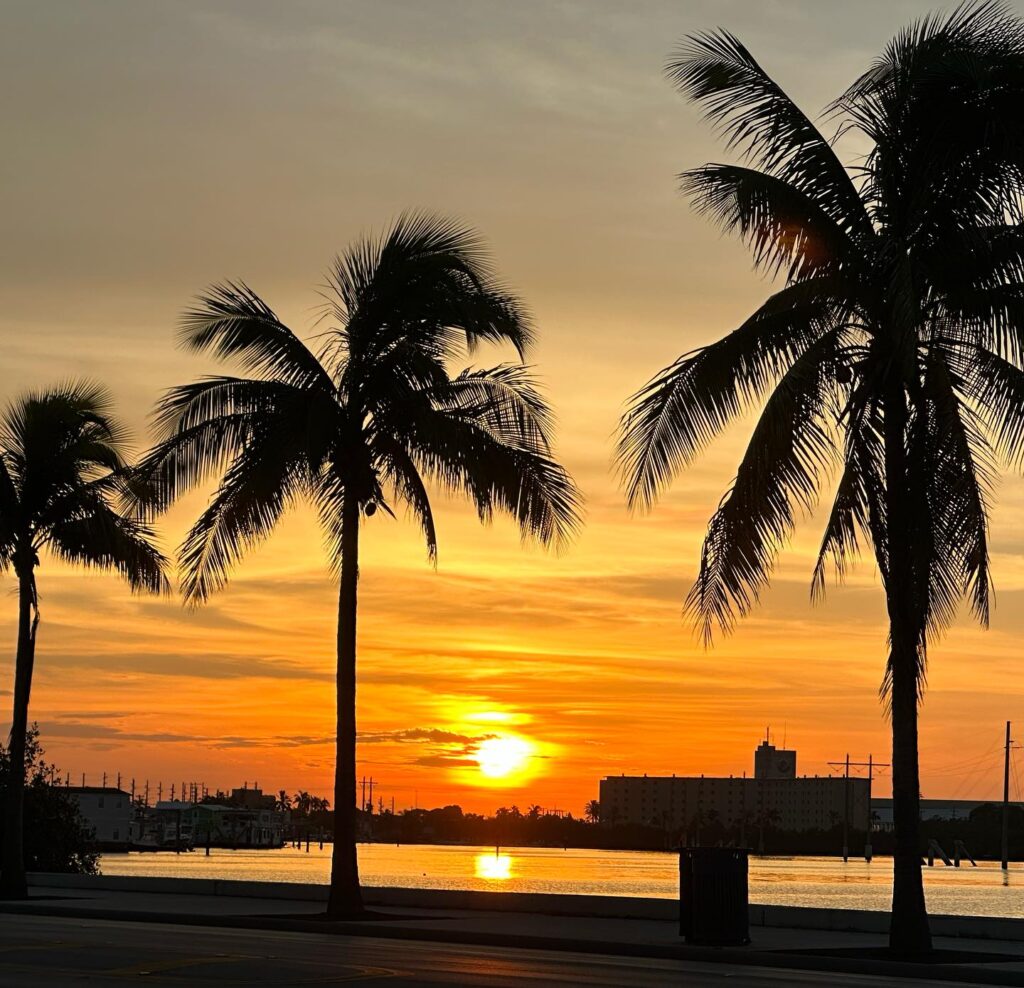 Party Time in Paradise
October 15, 2023
Time flies when you're having fun—cliché but so apropos when living on Key West time, and now here we are spooling up for the traditional lift off of another hectic holiday season with the legendary Key West Fantasy Fest 2023 edition: Uniforms and Unicorns: 200 Years of Sailing into Fantasy.
The Anniversary Celebration Rolls On
Festival Director Nadene Grossman Orr notes that the 2023 festival theme arose from a combination of the effervescent spirit that characterizes the Florida Keys and the excitement of the 200-year anniversary of the establishment of both Monroe County and the first Key West Naval Base.
Creative, clever, crowded, and always a touch chaotic, Fantasy Fest, the now-venerable 44-year-old island-wide blast and bacchanal topped off with one of the country's best costumed cavorts, runs from October 20–29 this year. Those who know, know, and for those who are new, it's time to go to the biggest 10-day costumed party in paradise.
Come on down to the 2023 Key West Fantasy Fest. Better yet, if you lived here, you could walk or bike to any and all of the events with your official Fantasy Fest 2023 to-go cocktail cup in hand. Think about it…
A Star is Born
Today we host a revelry of global repute on our little island, but it is sprung from humble roots. It all started back when Key West was languishing in the late 70's. The Navy had left town, businesses were shuttered, and town was looking a bit dilapidated and run down by 1979 when local entrepreneurs Bill Conkle, Tony Falcone, Joe Liszka and Frank Romano got the idea to throw a 2-day Halloween party.
The locals already loved costuming and always went big on celebrating Halloween. Island businesses needed a boost during what was traditionally a quiet time of year even before the Naval Base took its money and vacated the premises. Festival co-founder Tony Falcone, known as the Godfather of Fantasy Fest, also noted that Key Westers tended to get the blues during the long, hot days of late summer/autumn, so a good costume party would be just the ticket to revive flagging spirits.
And the Rest (of the Fest) is History
As Falcone recalls it, the first festival that fall of 1979 went well, and the parade was a big hit, with plenty of costumed marchers and about 22 floats. The floats included one that became an island legend for featuring a local lady known as Sister and possessed of what might be termed an outgoing personality.
With her completely nude body painted silver, Sister posed artfully on the hood of a big black car as a human hood ornament. And while nudity is now démodé (by order of TPTB), body painting is certainly de rigueur for today's Fest goers, a testament to the lasting impact of Sister's efforts.
Despite gaining enthusiastic local support, it took a few years for Fantasy Fest to grow into the massive event it is today. Tony Falcone remembers festival board members having to kick in their own money to pay the bills, and the city taking a somewhat tentative view of the proceedings. In a 2019 interview, Falcone reported that, "After the first parade, the next morning it was Frank Romano, Joe Liszka, Bill Conkle and myself with brooms, sweeping up Duval Street."
Now, our small island hosts 10-plus days of activities and events in a festival that draws the attention of world media along with crowds that sometimes reach close to 100 thousand people. For 2023, the party is back in full bloom after being somewhat damped-down during the Covid years, and there is way too much going on to get into detail here. But the official Fantasy Fest website has a complete schedule and handy PDF guide.
Festival Highlights Insights
Here are some of the top Fantasy Fest attractions to keep in mind. Start with a kick-off concert on the evening of Thursday October 19 by the legendary reggae band The Wailers, featuring bassist Familyman Barrett and the remaining members of Bob Marley's band.
Soulful Caribbean beats Thursday night are the ideal lead-in the traditional festival opening at the Bahama Village Goombay Festival Friday and Saturday October 20 and 21 from 12pm–12am on Petronia Street. Caribbean tunes, treats, marching groups, and more get festival goers into the island party groove.
As the week rolls on, the event schedule goes literally 24/7 if you so desire, packed with fun that does not stop until the last hangover rehab parties wind down and the Key West sun sets on Fantasy Fest 2023 at Mallory Square around 5pm on Sunday the 29th. But be alert for highlights like:
The Coronation of the 2023 Fantasy Fest King, Queen, and royal court at 7pm Friday the 20th at the Coffee Butler Amphitheater;
Diana Nyad's Saturday afternoon appearance at Smathers Beach to celebrate the 10th anniversary of her record-setting 2013 swim from Cuba;
The always-awesome Zombie Bike Ride starting from the East Martello Fort at 6pm on Saturday October 21st;
The sure-to-be poignant Pirates & Parrot Heads Pool Party at Margaritaville Beach House the afternoon of Tuesday the 24th;
The Pet Masquerade at the Coffee Butler Amphitheater on Wednesday at 5pm;
The Fantasy Market in Truman Waterfront Park during the day on Friday the 27th;
The Captain Morgan Masquerade March moving cocktail and dance party at 5:30 Friday evening;
And of course, the merry, majestic, unmatched main event: the Bud Light Fantasy Fest Parade heading down Duval Street at 7pm Saturday night.
Come and Celebrate Key West Style
A big portion of creativity, a hearty scoop of community, the essence of Brazilian Carnival, and certainly a dash of crazy adds up to a recipe for big fun in America's Caribbean Paradise. Fest season is an intense time to visit Key West, but it is most definitely a bucket-list item, so try to make it down the Keys if you can for Fantasy Fest 2023.
You are welcome anytime, and if we here at Bascom Grooms Real Estate can help you find a home in our community or assist with any other Lower Keys real estate needs, just get in touch. Happy Halloween from Key West!
Bascom Grooms Real Estate—1110 Truman Avenue, Key West Florida—(305) 295-7511—info@bascomgrooms.com