Key West is a number one vacation destination in the U.S.A. The key to living the island dream is to experience it as locals know and love it. There is no better way than to stay in a well-appointed vacation rental. Bascom Grooms Real Estate and Vacation Homes of Key West – VHKW, have joined forces to help you stay in the vacation home of your dreams. As locally owned boutique companies established in 1999, our companies have an established track record of representing many different types of Key West properties.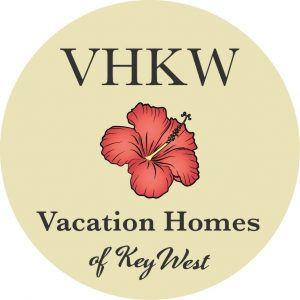 There is no better time to buy Key West vacation rental real estate. Key West is a 'year around' vacation destination – an ideal place to enjoy the tropics while maximizing your return on a vacation rental investment. With the popularity of vacation rentals trending world-wide, it's no secret that travelers increasingly seek out vacation homes as alternatives to hotels on our Caribbean paradise island.
When the sights of our buyers are set on a profitable vacation home, Bascom Grooms Real Estate brings unique expertise as a buyer's agent. Whether it's for the vacation property of your dreams, or strictly a real estate investment, we provide personalized service through the entire buying process, from needs assessment, to touring properties, to financing, to closing the sale.
To assure a full spectrum of services, Bascom Grooms Real Estate has partnered with Vacation Homes of Key West – VHKW, an established locally based company that has a long track record of managing short-term rentals as profit centers. We can provide real data comparison for properties of all types. From licensed short-term rental properties, to homes that must be rented for a month or more – from one bedroom cottages, to eleven bedroom luxury estate rentals, we can help you discover the best property for you. Using actual capitalization rates from comparable vacation properties, we can objectively determine real net returns against the purchase price of your vacation home. This means that when you are considering a property to buy, there is no guess work in determining how it will perform as Key West vacation rental.
Once you have purchased your property, VHKW can quickly assist you in setting it up as a vacation rental, and then provide full-service vacation rental management including customized marketing, renting, maintenance, and concierge services. Our companies will continue to work in concert to assure ease of ownership, by offering specialized services, in our specific areas of expertise. Together we work to provide complete personalized real estate and vacation rental management services.