Key West Real Estate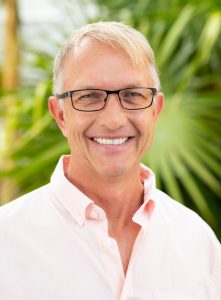 Key West – Locals often call this island the end of the road.

For one thing, Key West is the southern-most city in the United States, sited at the farthest reach of U.S. Highway 1 and the seaward end of the amazing section of Highway 1 that runs southwest from the Florida peninsula and is known as the Overseas Highway.

For another thing, is very difficult to find any place more incredible than Key West.

The only Caribbean island that you can reach by car from the U.S. mainland, Key West is bounded by crystal blue Atlantic waters on one shore and the turquoise green Gulf of Mexico on the other. The island overflows with scenery, history, entertainment, recreation, and personality. Often called paradise, Key West is renowned for converting vacationers into residents.

The Key West real estate market offers some of the most unique and attractive properties in America, and when it comes to Key West and Florida Keys real estate, buyers and sellers alike count on Bascom Grooms Real Estate for local expertise and superior customer service.
The Florida Keys
Key West is a 4.2-square mile situated at the western end of the Florida Keys. It is the last inhabited island in a 113-mile long archipelago that sweeps in a curve southwest and westward from the tip of the Florida peninsula.

The Florida Keys are a natural wonderland. Surrounded by marine reserves and scatterings of uninhabited islands, the Keys draw millions of visitors and many new residents every year. People come to enjoy the year-round temperate climate, relaxed lifestyle, and tropical ambience.

Primary attractions are warm water, world-class sport fishing, excellent scuba diving and snorkeling, and nearly unlimited opportunity for boating and water sports. There is also a unique culture, plenty of interesting entertainment, and great seafood. The Keys offer an exotic setting that feels foreign, but at no point is more than a 4-hour drive from the US mainland and metro Miami.

The inhabited islands that make up the primary Florida Keys supports a wide variety of community settings and lifestyles. For home hunters, the potential available for exploration is practically endless.
Key West Real Estate
The Key West real estate market is as eclectic as the island city's population.

Homes on Key West range from 100-plus year old conch houses and Victorians in Old Town to new construction in modern subdivisions. Apartments a stone's throw from the boisterous Duval Street party zone, isolated private island estates, quiet suburban houses within walking distance of elementary schools – there is a home in Key West to meet nearly anyone's needs.

And when the diversity of communities, neighborhoods, and home sites available throughout the entire Florida Keys island chain is considered, it is easy for the professionals at Bascom Grooms Real Estate to find the perfect place for any home-seeker.
Bascom Grooms Real Estate
Bascom Grooms Real Estate has been successfully meeting the needs of Key West and Florida Keys property buyers and sellers since 1999. Headed up by fourth generation Key West local Bascom Grooms IV, the firm has become a leader in Keys real estate and a top producing Key West brokerage.

A small team of agents with deep knowledge of the local market and a dedication to delivering the highest level of personal service to their clientele helps Bascom Grooms Real Estate stand above the rest. Whether you are thinking of buying, selling, or investing in Florida Keys real estate, you can count on the experts at Bascom Grooms.

Drop by our office at 1110 Truman Avenue in Old Town Key West and let's talk about your Key West real estate needs. Bascom Grooms Real Estate: (305) 748-2057 / Info@bascomgrooms.com