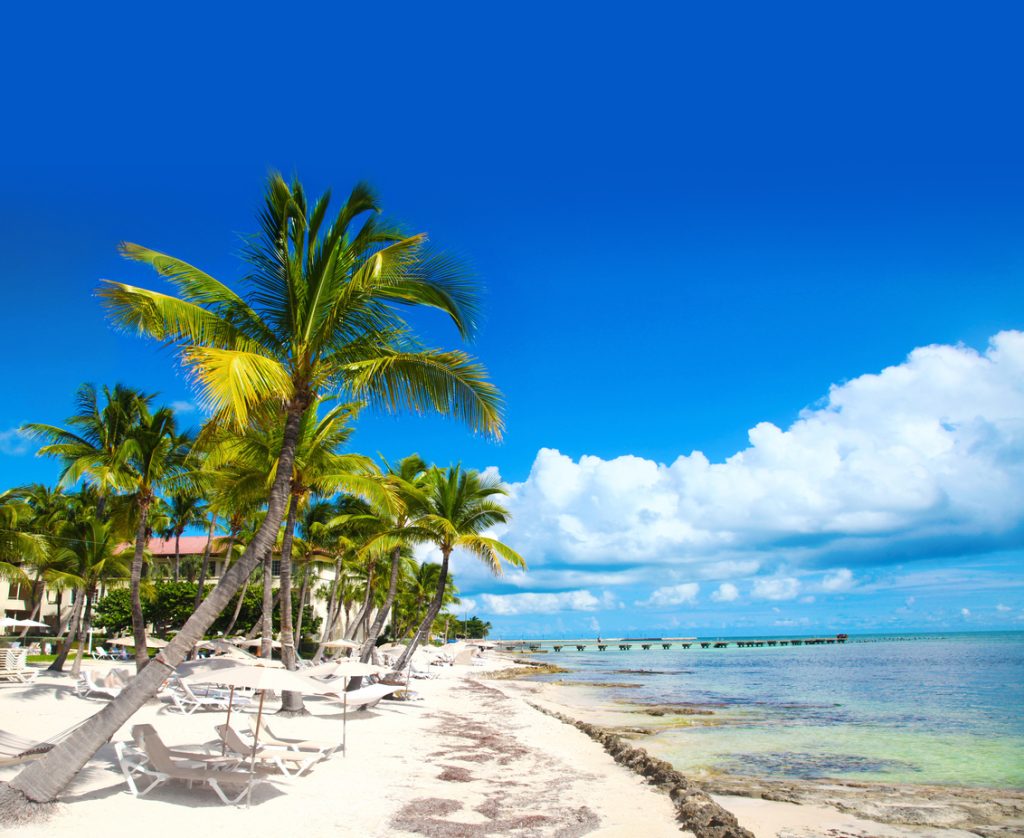 One for the Record Books
July 15, 2023
Looks like Key West chefs Kermit Carpenter & Paul Menta pulled it off, blending over 16 gallons of Key lime juice, 100 gallons of condensed milk, and 125lbs of graham crackers for a Key Lime pie 13.14 feet across, beating out the previous record of 12.25 feet set in 2018 up north in Brevard County.
Holding Out for the Hometown
It is a fitting touch that the Key Lime pie record returns to what patriotic Conchs contend is the zesty, creamy dessert's legendary birthplace in Key West and Monroe County. Formed on July 3 1823, the county encompasses a portion of Everglades National Park and all the Florida Keys including Lower Matecumbe Key where physician and horticulturist Dr. Henry Perrine introduced the Southeast Asian native Key Lime (Citrus aurantiifolia) and other tropical plants in a nursery he started around 1839.
And speaking of hometown record-setters, voting for the 2023 Best of Key West Bubbas Awards ended at midnight on July 9, and we eagerly await the announcement of winners on July 22 at the 10th annual Bubbas Awards gala to be held at the Key West Theater. Thanks to our many supportive friends and clients, we captured nominations in two categories: Best Real Estate Company, and Bascom Grooms for Best Realtor. Will Bascom hold on to his record-setting run of 9 years as the people's choice for Key West's Best Realtor?
Bascom has been a trusted local real estate expert since 1999 and leads one of the top-performing teams in Lower Keys real estate, so the odds are good in both categories. But whatever the outcome, the competition is always fun, the awards banquet is a riot, and over the years the Bubbas event has generated nearly $200,000 for local charities.
Key West Real Estate Mid-Year Snapshot
While not repeating the record-setting pace of 2021, the Key West real estate market continues to run nearly as hot as the island's summer weather. However, things have settled a bit into a more steady, sustainable mode than what we saw in the immediate post-pandemic period.
January–June 2023 Key West home sales dropped 38.1% from 578 in 2022 to 358 this year. The Keys-wide numbers show a very similar trend of drifting down 34.7% from 1,884 to 1,231 sales in the same period. This downward trend most likely reveals the tendencies of sellers, many of whom jumped in to take advantage of strong prices after the Keys reopened from the pandemic lockdowns.
With profits taken and the froth cleared off the market, inventory trended downward as holders began to outnumber sellers even though sales prices remained attractive. For example, the Key West average sale price for the first half of 2023 sits at $1,168,352—up 3.9% year-over-year.
Spring 2023 Recap
On a monthly level, the tail-end of spring 2023 was marked by Key West May home sales of 45 residences out of 193 listings, with another 49 sales pending at the end of the month. Inventory increased in May as 56 homes were listed for sale vs. 41 in April. Average sales price for the month came in at $1,290,596, and the $800,000–$1,499,999 price range was attracting the most buyers, with 30% of sales activity (17 homes) happening in that range.
June saw inventory drop a bit with 174 residential homes for sale in Key West. Of these, 32 sold during the month and another 43 sales were left pending at month's end. Continuing the May trend, nearly half (12) or 40% of June sales came in the $800,000 to $1,499,999 price range.
Average June sales price sat at $1,473,368, lifted to those heights partly by the sale of 4 homes in the $2,500,000-plus price range. Note that these four sales follow on the heels of three May closings in the ultra-luxury category, showing some impressive strength in the top end of the market.
In this market, accurate sales pricing is the key to minimizing days on the market, currently averaging 48. As is the norm for Key West properties, inventory is limited and availability controlled primarily by sell-side decision making.
A Mid-Summer's Island Dream
Discerning investors and tropical dreamers alike continue to snap up Key West homes the way Joshua Mogle of Des Moines Iowa powered through an entire Key Lime pie in just over 3 minutes and 35 seconds to take the title of 2023 Key Lime Pie Eating Champion. Perfect in the winter, our island also offers plenty of sun and fun in the summer whether your preference is a cooling dip in the sea or pool, a picnic in the park, or just a patch of shade and a cold drink.
Bascom Grooms Real Estate is your Key West agency for all seasons, with expert local knowledge on tap to help all types of Key West and Lower Keys real estate buyers and sellers. If you are shopping, you will find family homes, vacation hideaways, trophy waterfront showplaces, investment properties and more here in America's Caribbean Paradise. Take a look, and if you hear paradise calling, get in touch with us to learn more.
Bascom Grooms Real Estate—1110 Truman Avenue, Key West Florida—(305) 295-7511—info@bascomgrooms.com