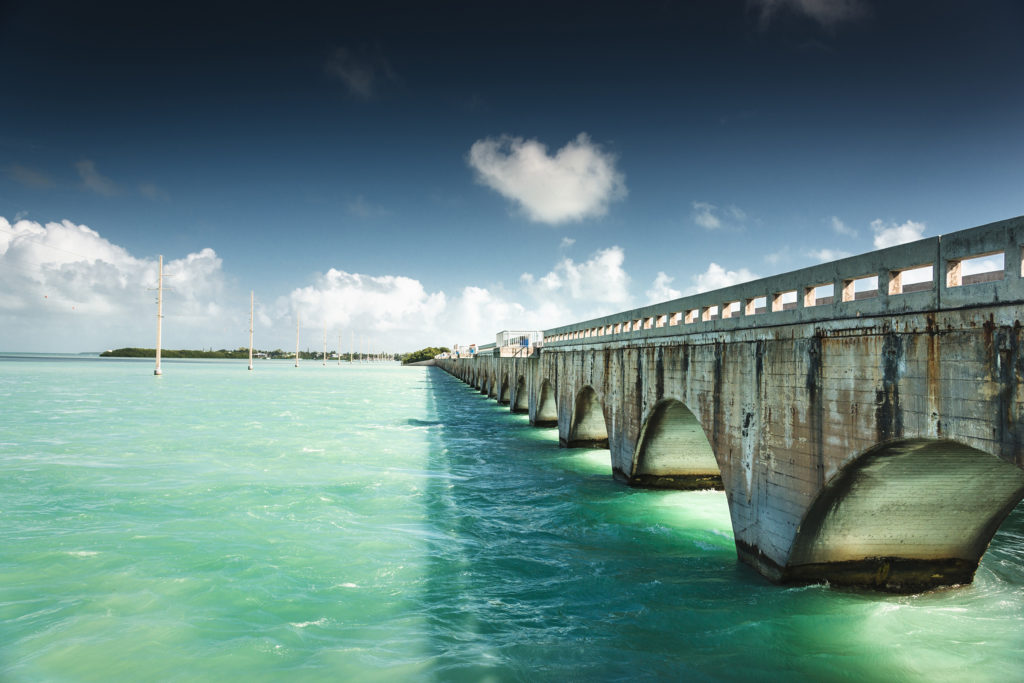 Key West Reopens!
June 15, 2020
The Florida Keys are Once Again Welcoming Visitors
On March 27, 2020, the COVID-19 pandemic forced the shut-down of the entire Florida Keys chain to visitor traffic by road. Only people who lived, owned property, or worked in the Keys were allowed through the checkpoints at mile marker 112 and on Card Sound road. At the same time, authorities mandated that everyone flying into Key West had to undergo a health screening and enter a two-week self-isolation period. It was a shocking and scary time, with the City of Key West placed under a State of Local Emergency at 3:15 p.m. on March 15, 2020 and all non-essential businesses and short-term vacation rentals suspending operation on April 1st.
In early May, the Florida Keys went into Phase 1 reopening along with most of the state of Florida. Many business operations resumed under limited conditions, but the Keys remained closed to the outside world. It was a relief to see some light at the end of the tunnel, but the shutdown had already laid a devastating blow on many businesses in Key West and throughout the Keys.
Tourism is a 2.4 billion-dollar business in the Florida Keys, with more than 5 million people visiting each year and around 44% percent of all jobs here related to the visitor industry. Although our Keys residents were glad to do their part to stop the spread of COVID-19, the pandemic's awful economic toll on Key West is evidenced by the many brown paper-covered shop windows on the Duval Street tourist strip. There are indications that as many as 60 businesses may have gone under.
Getting Back in Full Swing
Now, more than two months after the shutdown began, Monroe County has seen approximately 137 total cases of COVID-19, with 12 hospitalizations and only 4 deaths. Because cases of the disease and hospitalizations have stabilized and declined, the checkpoint barriers were removed on June 1st and the Overseas Highway through the Keys reopened to tourists and leisure visitors. In Key West, airport health screenings have been relaxed except for State-mandated checks of passengers on direct flights from the designated hotspot states of Connecticut, New Jersey, New York and Louisiana.
As of June 5, 2020, Monroe County was permitted to enter Phase 2 of Florida Governor Ron DeSantis' Safe. Smart. Step-by-Step. Plan for Florida's Recovery (Executive Order 20-139). This order allowed in-store retail businesses, gyms, and fitness centers to open with appropriate social distancing and sanitation protocols. In Key West, hotels, bars, restaurants, retail establishments, hair salons, and gyms are all open with some restrictions on capacity.
All beaches, boat ramps, parks, splashpads, and recreational areas are open, with park playground equipment being sanitized daily. Some restrictions are still in place; for example, social distancing must be adhered to on the beach, the restrooms at Higgs Beach are closed and volleyball is not allowed. And officials warn that if social distancing and other precautions are not taken while recreating in the Keys, another closure will be a possibility.
Charter fishing operations and watersports craft rental concessions reopened as of May 22 and are operating under safety guidelines as directed by the Mayor and City Manager of Key West. Recreational vessels licensed for 10 or fewer passengers may operate at full capacity, while vessels licensed for more than 10 people are limited to operating at 50% capacity. Crew member health screening procedures are being followed. Social distancing, facial mask use, and sanitization policies are in place and advance reservations are required for all charter vessel trips. Jet ski, canoe, kayak, and paddle-board rental businesses are also implementing measures to mitigate exposure to and the spread of COVID-19.
Plan a Healthy Escape
With a few sensible precautions taken, a Key West get-away for some fresh air and fun in the sun might be the best way to strengthen the immune system and shake off the psychological effects of the unprecedented emergency we have all been through. The pandemic had relatively minor health effects on our lower Keys community, and it did not impact the beauty and fun of Key West at all. In fact, the City took the reduction in traffic during the shutdown as an opportunity to repave Key West streets, making for smooth, pleasant travel around town and great biking. It's a nice time to visit, and locals should also remember that supporting our local businesses in this difficult time is the best way to help our small island shake off the economic impact of COVID-19.
At Bascom Grooms Real Estate, we have worked to stay strong for our community and our customers through the lock-down period. It takes more than a hurricane or pandemic to sway our dedication to offering clients the best in Florida Keys and Key West real estate services. We are always ready to help buyers and sellers while using the latest remote technology and following all CDC guidelines for health and safety in order to minimize any possibility of spreading the COVID-19 infection.
If you are looking for a home in America's Caribbean Paradise, explore our website then get in touch at 305-676-0347 / info@bascomgrooms.com to plan a trip that combines business and pleasure in newly-reopened Key West.