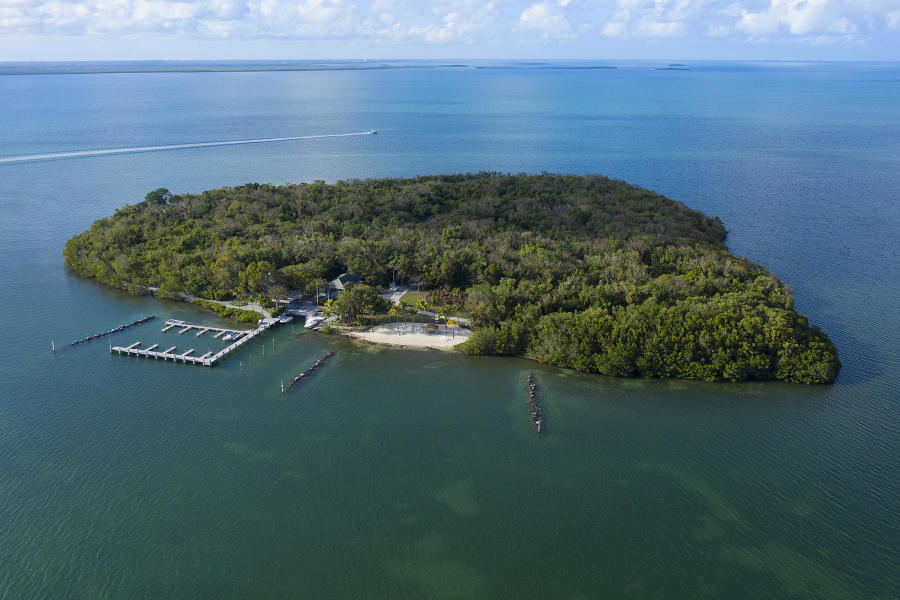 Key West Homes for Sale
October 15, 2020
Rethinking Priorities
2020 has been a uniquely stressful year for folks in America and around the world. We have faced pandemic, civil unrest, political turmoil, economic chaos, and even a few hurricanes thrown in to keep things really stirred up along the US Gulf Coast and across the Caribbean. All that in sharp contrast to a big dose of quiet and boredom with lockdowns that forced an end to hectic schedules and a re-exploration of home life and the thrill of binge-watching Netflix.
As we finally enter fall and near the holiday season marking the end of this unprecedented annum, those of us who thus far have escaped relatively unscathed can only count our blessings and offer thoughts and prayers for the less-fortunate. If we look for an upside to the craziness, it has to be found in a lesson learned regarding the appreciation we owe for simple things like good health and safety for ourselves and loved ones, close relations with trusted friends, and a secure, comfortable home.
Many people seem to have embraced changed priorities. This appears to be reflected in a huge burst of buyer interest focused on properties away from the big cities and, in many cases, on our nice selection of Key West homes for sale. While the tales of mass headlong flight from New York, San Francisco, and other metro areas are over-blown, there is no question that a significant number of folks have decided to pull the trigger on their dreams of an island escape whether it comes in the form of a family relocation, an early retirement, or a second home purchase.
Island Daydreaming
As Key West locals, we here at Bascom Grooms Real Estate can certainly understand the attraction of tropical islands. What's not to like? Key West and the Lower Keys offer a clean environment, beautiful natural settings, safe, low-crime urban areas, and a variety of fun outdoor and water sports including world-class fishing. The ambiance blends small town quiet and simplicity with one of the most active and eclectic culture, dining, and nightlife scenes to be found anywhere in America.
People have had plenty of time to island daydream lately. We have spent a lot of time in our homes this year and many folks have re-evaluated what home means and what they want in a home. If you are one who dreams of palm-shaded paradise and clear waters lapping on sand, America's Southernmost Island is a must-see home shopping destination. From quaint and classic comfort to incredible luxury in spectacular settings, the variety available down here in Key West and environs is amazing.
With around 500 listings of everything from raw land to condos, commercial properties, suburban single-family homes, and trophy resort-style estates, when it comes to Key West real estate, Bascom Grooms Real Estate offers a home buying experience par excellence. And though the number of overall listings is trending down year-over-year, at this time inventory is still solid, selection is broad, median sales price is holding fairly steady, interest rates are at rock-bottom, and it's a great time to realize your dream of an island home.
Unique Key West Homes for Sale
The fun thing about home buying in Key West is exploring the intriguing architectural and historical mix that is a hallmark of this island city. There is such an interesting range of properties for sale in Key West that a house-hunting expedition, possibly tedious elsewhere, could be (and has been) made into a great amazing homes-type television series when it takes place in Key West.
Bascom Grooms Real Estate is a small boutique agency that specializes in personal service, and we can meet any buyer's needs. Are you looking for old-school suburban residential with a big yard yet still close to all the downtown action? Just want to move your family somewhere safe and work from home. No problem.
Do you want to own a business in paradise? Find a one-of-a-kind opportunity in Old Town with multi-family luxury in a converted historic Victorian classic. Or check out a quaint 1930's store-front downstairs/apartments upstairs combo right in the heart of the Duval Street action.
Dock your boat at the perfect vacation hide-away on the waterfront. Explore the fantasy of private island living on legendary Sunset Key. There is really no limit to the possibilities here, and there is no other place like Key West.
Bascom Grooms Real Estate: Your Local Connection
Whether you are looking for a home in America's only Caribbean paradise or are considering selling your existing Florida Keys property, you can count on Bascom and his team of pros.
As a 4th generation Key West Conch with family on the island since 1908, and the perennial winner of Best Realtor in the Key West People's Choice Awards going back to 2014, Bascom has earned the trust of his clients and built a knowledge base that is unmatched.
Just give us a call or email 305-676-0347 / info@bascomgrooms.com or contact us here and let's start on making your island dreams come true.