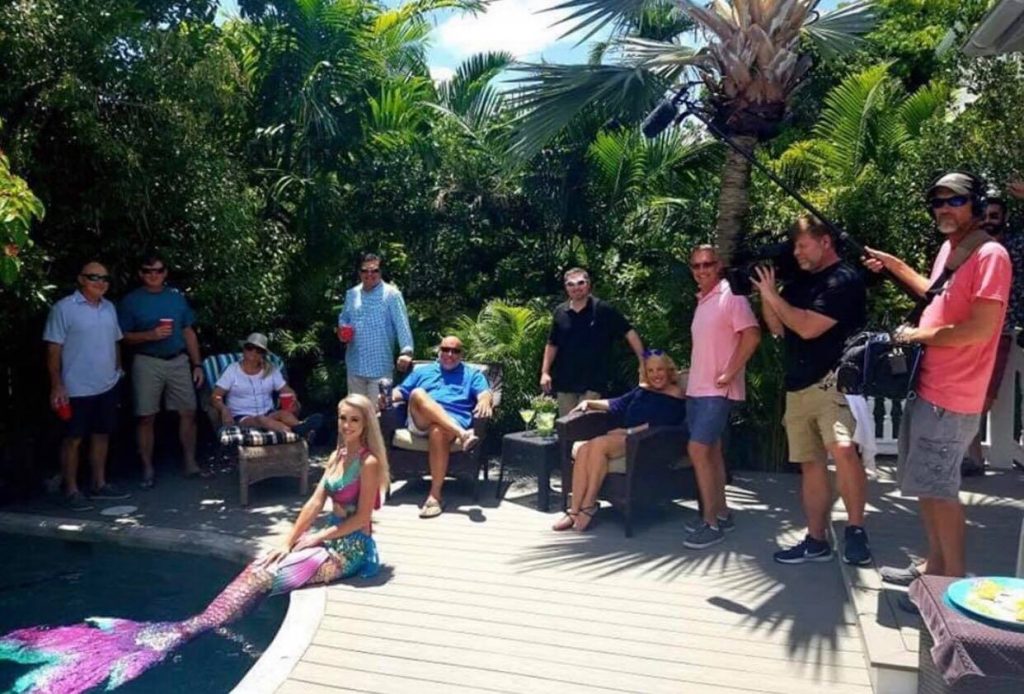 Watch Bascom on House Hunters
January 15, 2020
Bascom Grooms Featured in New HGTV House Hunters Episode
Watch Bascom at work in a new episode of the HGTV show House Hunters that is scheduled to air January 29, 2020 at 10:30pm EST/9:30 CT. In the show, Bascom helps a Key West family fulfill their dream of home ownership. The episode showcases homes both in the heart of town and in the island's suburban neighborhoods.
The official episode description is below. It can also be found in the HGTV House Hunters episode guide.
"After years of apartment living, a professional mermaid and her husband look for a house to provide stability for their nine-year-old daughter. She wants a storybook home in the heart of Key West, while he'd rather move farther out to get a bigger house with room for his nerd dungeon."
Bascom's 2014 House Hunters Episode
This will be Bascom's second appearance on House Hunters. His skill at helping buyers navigate the Key West real estate market and the home buying process was previously highlighted on HGTV in 2014. In that episode (Season 95, Episode 13), a Key West native who had moved away was returning to the island with his wife and two children. Bascom helped the couple find a Conch-style home that was conveniently located and large enough for their growing family.
As much as he enjoys working with the HGTV crew to showcase the Island's wonderful neighborhoods and great homes, Bascom simply takes pleasure and pride in seeing people find the Key West home that is perfect for their needs. Helping families is a special privilege for Bascom, and whether it is guiding a couple to their start on home ownership or getting a growing family into a larger home, he finds a lot of satisfaction in this aspect of the real estate profession.
Your Key West Home Town Realtor
The entire team at Bascom Grooms Real Estate is dedicated to providing the type of personalized customer service that can be difficult to find at a large corporate real estate agency. This emphasis on exceptional customer service is a major factor in accounting for the excellent reputation Bascom's firm enjoys around Key West.
Founded in 1999 by 4th generation Key West native "Conch" Bascom Grooms IV, the firm is one of Key West's top producing independent real estate offices and the winner of multiple awards for Best Realtor® and Best Real Estate Office. Years of steady growth have not diminished the Bascom Grooms Real Estate team's dedication to providing superlative customer service with a small town, small firm touch. The company remains a boutique-style agency staffed by a team of professionals who focus on providing service tuned to the individual needs of every client.
If you are interested in buying, selling, or investing in Florida Keys real estate, tour our website and browse some of the amazing properties available in this market. Then contact our office by phone or email to learn more about properties in America's Caribbean island paradise: 305-676-0347 / info@bascomgrooms.com