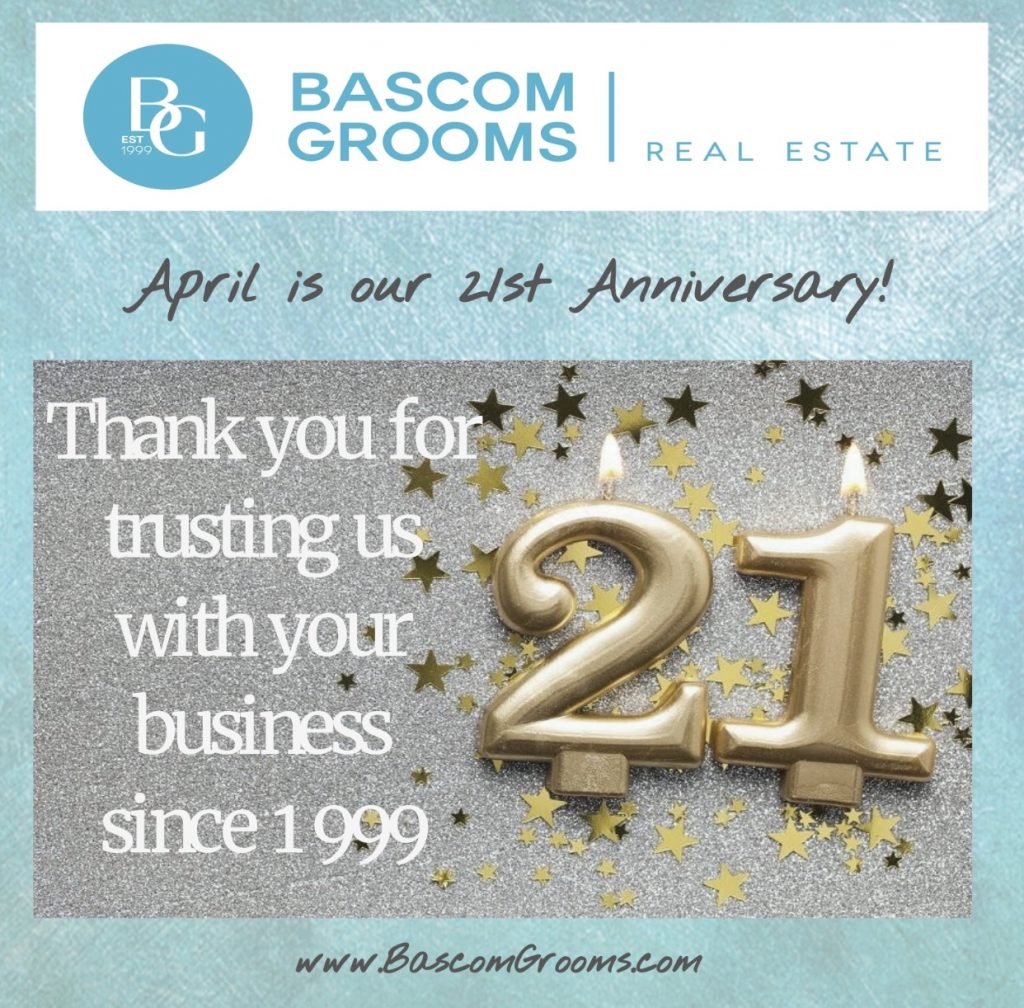 April 2020: Bascom Grooms Real Estate Celebrates Their 21st Anniversary
March 15, 2020
Serving Key West Home Buyers & Sellers for 21 Great Years!
Bascom Grooms and the team at Bascom Grooms Real Estate are proud to announce that April 2020 marks 21 years of serving the needs of home buyers and sellers in unique Key West – America's only Caribbean island paradise.
Bascom has been working in the Key West and Florida Keys real estate markets since shortly after returning to his hometown from Florida State University in 1994. In that time, he has grown Bascom Grooms Real Estate into one of the island's top real estate firms and a perennial local favorite. He did it by meeting the needs of Key West and Florida Keys property buyers and sellers with the kind of customer service only a small-town independent brokerage can provide.
Bascom is a community leader who has served as President of the Key West Association of Realtors, The Key West Chamber of Commerce, and The Rotary Club of Key West. Bascom has appeared on two episodes of the House Hunters television series. He has also won many awards, with the latest being the 2019 Edward B Knight Legacy Award from the Key West Association of Realtors. The Knight Award recognizes Bascom's years of outstanding commitment to the local real estate industry & Key West community.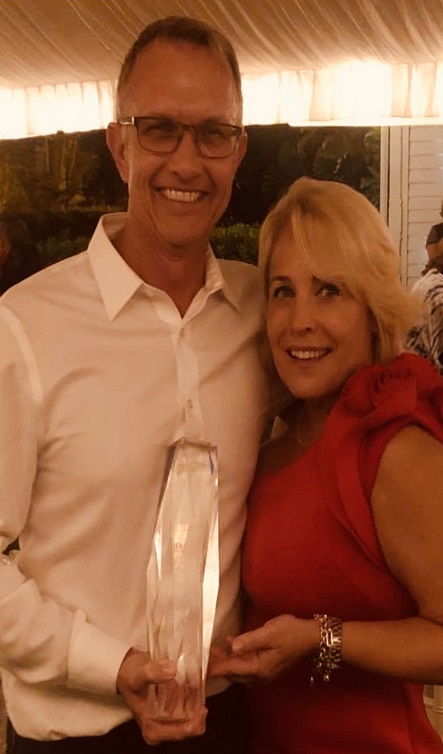 21 Years Later the Bascom Grooms Team Stands Strong
Bascom has put together a crack team of Florida Keys real estate experts who are always ready to go the extra mile to offer their clients top-level service. With the inside knowledge that only locals who have been serving the community for decades can possess, and cumulative experience that runs into the hundreds of years, the agents at Bascom Grooms Real Estate are ready and able to support every client's individual needs. The goal is offering boutique-style personalized service that the big corporate giants just can't match.
Going into their 21st year in the face of what might be the most serious crisis ever to strike America, the Bascom Grooms team has the strength and flexibility needed to keep the firm open for business while serving customers safely. Bascom and his team have embraced modern technology that lets them continue helping clients old and new while following social distancing rules and all other pandemic safety guidelines.
Whether you are an old friend or a prospective new Key West homeowner, we invite you to stop by the Bascom Grooms Real Estate headquarters on North Roosevelt Boulevard overlooking the historic Garrison Bight Marina. We can share a cup of coffee and a chat about the past and future of the great Key West real estate market. A realtor can learn a lot in 21 years, and the Bascom Grooms team has expertise in all areas of Key West city as well as Stock Island, the Lower Keys, and beyond.
We Have Key West Real Estate Covered!
Bascom Grooms is a 4th generation Conch with deep island roots. He has incomparable local knowledge, and 21 years of engagement with the local real estate market along with the steady growth of his firm have not reduced Bascom's enthusiasm for helping families find new homes in the Keys.
This is a great time to support local businesses, so if you are interested in buying, selling, or investing in Florida Keys real estate, be sure to tour the Bascom Grooms Real Estate website at www.bascomgrooms.com then contact our office at 305-676-0347 / info@bascomgrooms.com to learn more about Key West real estate.