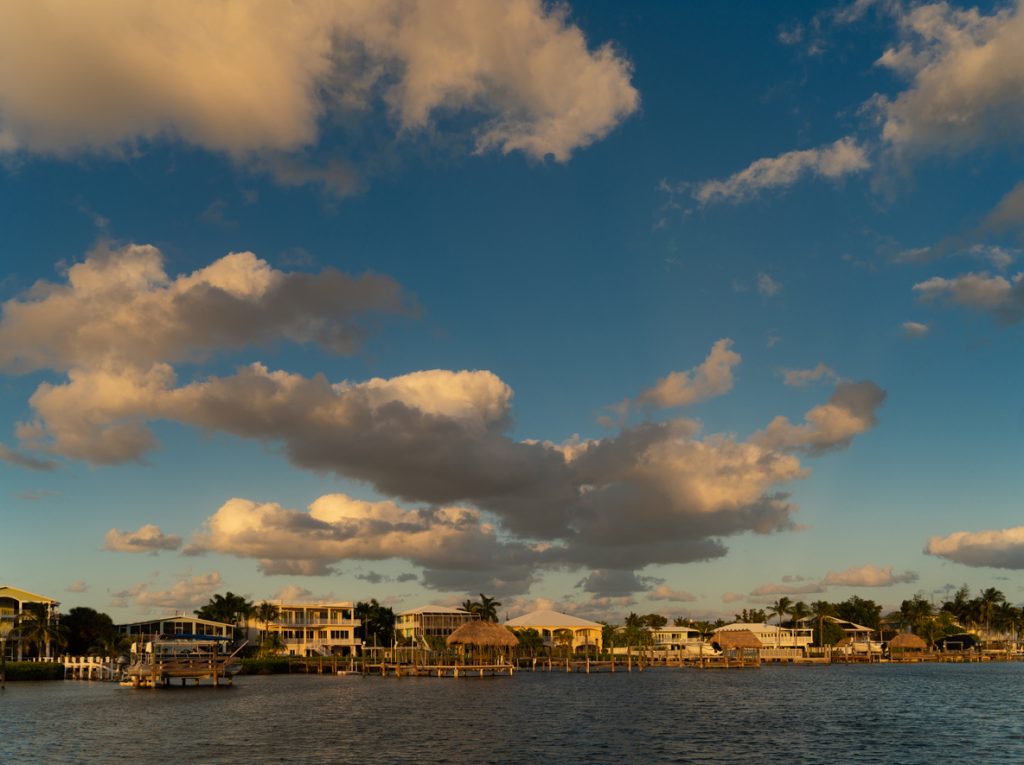 Bascom Grooms Continues Streak as Best Key West Realtor
August 15, 2022
A Perennial Key West Favorite
When the 9th annual Keys Weekly Bubbas: Key West People's Choice awards winners were announced July 23 at a gala held at the Key West Theater, it was no surprise to see Bascom Grooms lauded as Key West's favorite realtor for the 9th time. With the popular charity event and island summer entertainment highlight first launched by the Key West Weekly nine years ago in 2014, Bascom has continued his winning streak to effectively dominate the Best Key West Realtor category.
The Key West People's Choice Awards, affectionately known as the Bubbas, is a yearly community "best of" poll competition and award show. One of the island city's most anticipated annual community events, the Bubbas feature good-natured election battles as nominees vie to be named people's favorite in 90+ categories grouped under the headings Food & Drink, Our Community, and The Businesses.
The polling culminates with winners named at an awards banquet known for fun times, stiff drinks, and lots of laughter as local celebrities from county sheriffs to drag queens, business owners to U.S. Senators take the stage for dance routines, skits, and roasts in a celebration of the Key West spirit of One Human Family.
Giving Back to the Community
Bascom was honored to be recognized once again for his efforts via Bascom Grooms Real Estate to serve both buyers and sellers of Lower Keys real estate. The award also reflects Bascom's contribution to the community at large through membership in a variety of civic service organizations and always-dependable participation in local youth activity programs, charitable events and more.
Over the past 9 years, the Bubbas have generated over $100,000 for local charities; this year, the competition raised more than $30,000 in donations for the non-profit Bahama Village Music Program. As the only free music program for Key West kids, BVMP has been at work for over 21 years bringing local children no-cost music lessons and opportunities to be part of performing ensembles such as the Joyful Voices Choir, Jr. Junkanoos, and House of Pan Steel Pan Band Program.
BVMP targets the Bahama Village community with a mission to provide quality music education to children who would otherwise not have access to private music instruction. And the program brings more than just music education and the joy of playing music to Key West kids. As a satellite school for Berklee College of Music, the program serves as a bridge to further development opportunities for students who dream of taking their talents to the highest levels.
Program support is dependent on grants from organizations like the Florida Keys Council of the Arts and the Florida Cultural Affairs Department along with community fundraising activities and private donations. Charity events like the Bubbas awards play a very important role in helping BVMP continue its valuable mission.
The Bubbas Go Global
When official People's Choice polling closed at midnight on Monday, July 11, over 400,000 votes had been cast representing all 50 U.S. states and every continent outside of Antarctica. Ballots came in from 9 European nations, including 19 votes from war-torn Ukraine. New Zealand, Finland, Alaska, and the Botcha Nature Reserve near the Sikhote-Alin mountain range in Russia were some of the more remote locations represented in the voting. Of course, Florida was well-represented, with over 10,000 votes cast in the state, 80% from South Florida locations.
It is great to see a local charity event growing to have a truly global reach as more and more people from China to Australia and beyond become familiar with the special destination that is Key West. It is a testament to the inclusiveness of our community that so many folks across the world are aware of what is happening on this tiny island at the far southern reaches of the United States.
Some people have been touched by a visit to America's only Caribbean paradise. Others may have only heard stories, or perhaps run across a classic One Human Family bumper sticker. Either way, Key West has a world-wide reputation for delivering fun times in a variety of interesting and exciting packages while sharing a spirit of love and joy that reaches beyond our island shores. And that is a good thing.
Your Key West Hometown Realtor
Whether you are interested in a home in paradise or have Lower Keys property you would like to sell, Bascom Grooms and his team at Bascom Grooms Real Estate stand ready to assist with all your Key West real estate needs. You can expect the kind of service and support that have earned Bascom Grooms the trust and respect of this small island community along with many accolades from first-time and repeat clients alike.
Contact us here at BascomGroomsRealEsate.com, give us a call at 305-748-2057, or drop by our office at 1716 N Roosevelt Blvd in downtown Key West. We can put 23 years of expertise in the realms of Key West real estate and Lower Keys properties to work for you. Our goal is to make buying or selling Key West real estate as easy and enjoyable as possible, and we always look forward to sharing in the success and happiness of our clients.