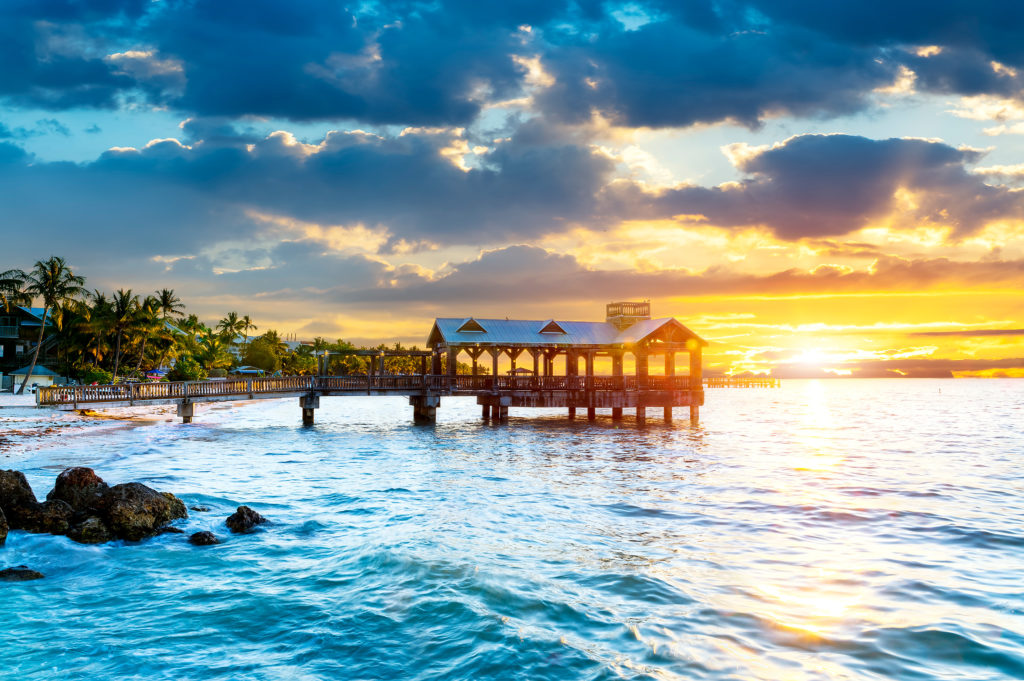 Bascom Featured in Keys Weekly Article on Hot Local Real Estate Market
September 15, 2020
Florida Keys Property Hotter than the Caribbean Sun
A Keys Weekly story published August 28 2020 made it clear that the post-lockdown Florida Keys real estate market has heated up like the tropical summer sun. In a remarkable recovery, July 2020 Monroe County residential property sales popped 50% above 2019 comparable numbers. Closings hit 286 for the month, an impressive gain over July 2019 sales of 191.
That's $209 million in July 2020 sales, $72 million above the July 2019 mark! Needless to say, veteran Florida Keys real estate pros were pleasantly surprised by what several referred to as an 'unprecedented' post-COVID come back. Sales were concentrated in the Upper and Middle Keys, with 48 July sales in Key West representing a relatively stable market for the island at just one sale less than July 2019.
Bascom Called On for Key West Real Estate Insights
Reporters from the Weekly looking for expert opinion on the market trends naturally turned to Bascom Grooms for his take on the sharp midsummer turn-around. Bascom noted that steady year-on-year January 2020 sales began a plunge in February as the state of emergency set in, with a bottom in May that saw Key West sales 60% lower than the same month in 2019. This was likely an inevitable side effect of the late March total shut-down implemented in the Keys.
Bascom went on to say that "Fortunately, things picked back up in June." The discouraging spring showing came at what is typically the busiest time for the Key West real estate market, but Bascom reported June sales as being off only 20% compared to 2019. Then the pace of activity picked up dramatically in July and stayed strong to surpass the 36 homes sold in August 2019 with 2020 same-month sales that hit 59. In addition, the Key West median single-family home price increased by 9% over 2019.
Some realtors cited a supposed nation-wide trend of people fleeing big cities like San Francisco and New York as being the factor bringing a huge influx of buyers to the Keys. Others say they are getting clients from all over including many Miami and South Florida residents inspired by the uncertainty of life under pandemic conditions to finally pull the trigger on long-held dreams of a second home in the Keys.
With time passing, data from Zillow and other sources are not showing the national boom in suburban and small-town property sales projected by the "Escape from New York" model. Considering Bascom's decades of experience, more accuracy should probably be ascribed to his less alarmist view that second-home buyers and locals looking for an upgrade are being attracted by record low mortgage interest rates.
While avoiding any fear mongering, Bascom did compare the initial pandemic-induced atmosphere of uncertainty to the post-9/11 period in the United States. Both were times when it was difficult to know what might happen with the economy. Before interest rates began dropping, Bascom and other agents lost contracts as buyers walked away overcome with concerns about job and income stability under the threat of lockdowns and furloughs.
"I had two people walk away from contracts and lose a $10,000 deposit." Bascom described other sales that broke down during the inspection period when clients could walk away without being penalized. Fortunately, the situation has shown dramatic improvement since those scary early days of the pandemic, and Key West real estate has definitely entered boom times.
It's a Great Time to Grab a Home in Paradise
Many of us have gotten a real wake-up call during this crazy year. Civil unrest is breaking out in many cities, working from home is becoming a serious alternative, and quarantine is serving as a reminder that quality time spent with family in a safe, comfortable home is the real priority in life. Stressful times, it's true, but it also adds up to the perfect reason for closing a deal on your tropical island dream home.
From Key West north along the Overseas Highway, whether you are interested in buying, selling, or investing, Bascom and his team can handle all your Florida Keys real estate needs. And much or even all of the work can be done virtually and contact-free – whatever works best for you. In fact, Bascom recounted to the Keys Weekly that recently, "Plenty of buyers have been comfortable with sight-unseen sales."
Take a tour of the Bascom Grooms Real Estate website at www.bascomgrooms.com. Enjoy the beautiful photos. Then contact our office at 305-676-0347 / info@bascomgrooms.com to find out how you can make your escape to America's only Caribbean island paradise.