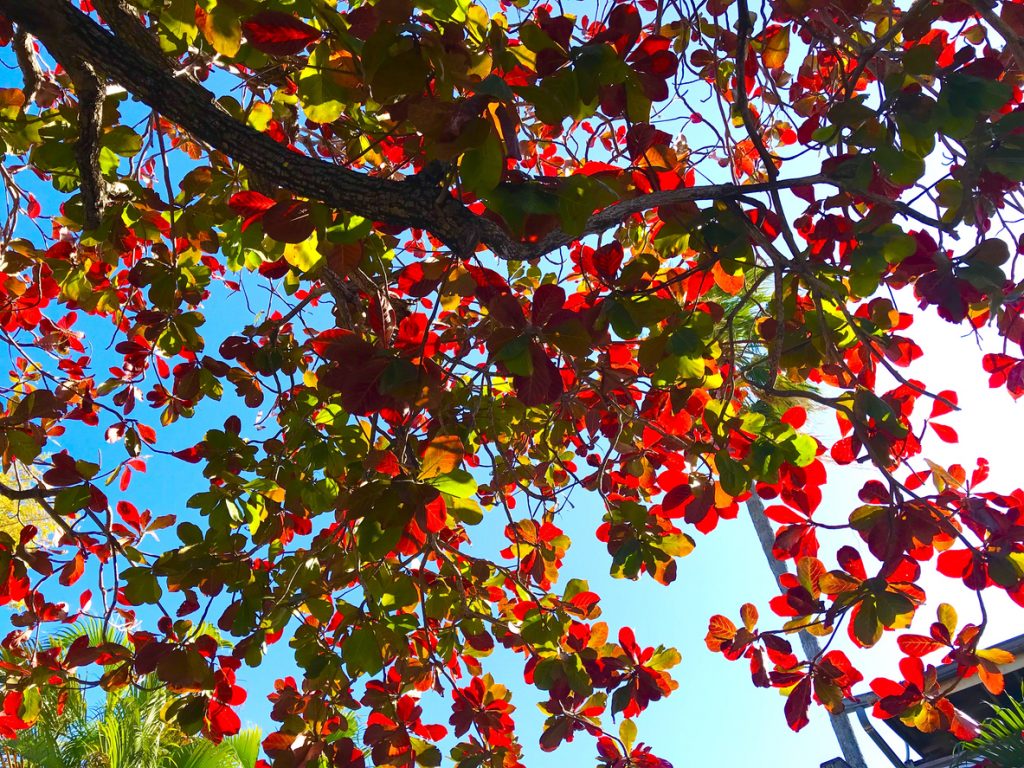 An End of Summer Key West Real Estate Review
September 15, 2022
Autumn Rolls in on the Island
It's September in Key West, with Labor Day past and the first official day of autumn in view. Tourism is about as slow as it gets in the Keys, school is back in session, and we get more cloud cover as the summer heat begins to break just a bit in a preview of the real relief that comes in late October. September is a month when Conchs can take a short breather while they look forward to October's declining temperatures and get ready for the steady ramp in activity around the island as Fantasy Fest comes to town followed by Thanksgiving and the winter holiday season.
Traditionally regarded as Locals Month, September brings great happy hour specials at the restaurants and bars. Key West residents get free admission to attractions like the Conch Train and Old Town Trolley, the Key West Aquarium, the Ship Wreck Museum, Truman Little White House and more. It's also a favorite time for locals to get out on the water for some fishing or lobster diving while fewer boats mean less pressure on the fish. The slower pace of life as summer turns to fall brings some much-needed time to relax and encourages reflection on the year that we will soon be closing out. So let's take a minute now to look at how Key West real estate has been shaping up so far in 2022.
The Frenzy Abates (But Not the Prices)
The 2021 post-pandemic buying stampede that left us all in shock has eased off, but by all appearances, the Key West real estate market is continuing to tighten up. There were 27 homes sold in August this year as compared to 37 sold in July, and 45 sold in August 2021. Sales for 2022 so far peaked in March at 88 homes sold; down a bit from 96 in March 2021. Last year, April sales hit an eye-popping 124 in what have may been part of the pandemic effect; sales this April came in at a more standard 82 homes sold.
The 2021 bidding war appeared set to continue in the early months of 2022, with February sale to list price ratio running at 101%. By August things had calmed down, with sellers closing at an average of 97% of their list price, but 11% of August sales still closed over the original asking price.
At $975,000, August 2022 median sale price fell 2% from the stratospheric $1 million hit in July, but remained well up from the $780,00 set in August 2021 that in turn represented a 25% jump from the same period in 2020. Looking at current active listings, there are 130 homes for sale in Key West, with 51 under contract at a median list price of $1,297,000. The price range represented by the largest block of those listings (55) is the $800,000 to $1,500,000 zone. It is safe to say that home prices in Key West are firmly on an upward trend and hitting heights that would have been considered unthinkable 20 years ago.
A key indicator of demand mood is median days on market—compare 14 days this past August with 37 days in August 2021. Median days on the market calculated on an annual basis sits at 76 at this point in 2022. That figure is skewed by homes in the $1.5 to $2 million dollar range, where average days on the market, based on transactions closed in August 2022, was 74. While the outright frenzy that characterized the Florida Keys real estate market last year has subsided, with 4.8 months of available inventory, Key West real estate remains firmly in sellers' market territory.
Big Investors Covet Key West Property
As in many other communities across the country, outside investors from Airbnb, Zillow, Opendoor, Redfin, private equity firms, the vacation rental industry, and other interests are making moves to scoop up Key West properties. In an environment where undeveloped land is increasingly scarce, developers are eyeing older properties and aging condominium complexes as a path to getting their hands on land for redevelopment into luxury homes and vacation rental units. These factors enhance the market tightening effect that limited inventory already has on the supply side of the Key West real estate market.
The Fed Effect
Rising mortgage interest rates may eventually have some impact on Key West real estate, but with inventory at record lows against a background of high demand, it is likely to be minimal. Considering the historic average rate of around 8% and the highs well above 10% that were common back in the 1980s, the current 5% range can still be accurately viewed as low.
While interest rate hikes may translate to a bit of a dampening effect on Key West real estate prices and sales volumes, that effect will fall mostly on the lower-priced segments of the market. The majority of folks who want a home in Key West are not going to see 5% interest rates as an obstacle. Also keep in mind that high volatility in the stock market is driving money out of equities and into all-cash real estate purchases. There is no real reason to expect any major price swings to the downside for Key West homes even if sales volumes do fall off a little.
Paradise: Not Lost, Just Limited
The simplest way to sum up the Key West real estate market and the situation with Lower Florida Keys property in general is with the old observation that they are not making any more of it. Paradise comes in a limited quantity, it is appreciating fast, and lately it is not that unusual to see folks eager to buy a third or even fourth home down here. If you would like to know more about what's happening with Key West real estate, get in touch with the local pros on the team of hometown favorite Bascom Grooms. From experienced buyers and sellers to first-time homeowners, Bascom Grooms Real Estate is your trusted source for the best in Key West real estate services.