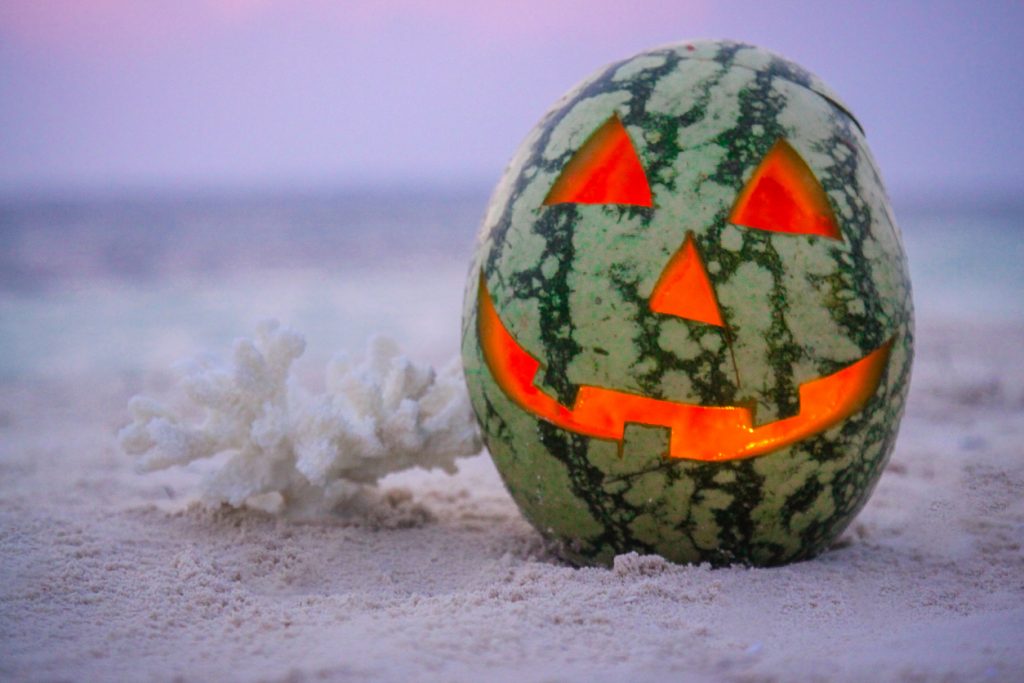 Fantasy Fest is Back!
October 15, 2021
Fall Fun is Back on the Island
One of America's most legendary parties emerges from lockdown this Friday, October 22 with a full 10 days of festive fun, friendship, and freakiness. The 2021 Fantasy Fest theme is All a Daze for a Holiday, a nod to the urge to get out and celebrate, play, relax, and just blow off some steam, a feeling so many folks understand after the last couple of years we have all been through. Even though there are some COVID-related modifications in place, this year's festival is set to bust loose with a thick lineup of parties and special events to suit every taste.
From a world-class beard contest to a burlesque send up of Harry Potter, themed parties from plaid to black light to psychedelic 60's and naughty nude bashes at the iconic Bourbon St. Pub venues, there is an incredible range of unique Key West-style entertainment happening all week long. Fest goers can get the party rocking right off the bat on Saturday the 23rd with an evening classic rock cover concert at the Sunset Pier. Follow that up with a Day of the Dead dance party into the wee hours at the Old Town Rodeo on Duval Street then roll on into a week of special events, competitions, and island-style fiestas.
Fantasy Fest 2021: Safe & Sane but Still a Blast
In tune with the current mode of keeping crowds off the streets in the name of COVID safety, the Fantasy Fest Parade has been compressed into the Smallest Parade in the Universe. Miniature floats are on display in the Main Gallery at The Studios of Key West. Likewise, the Fantasy Zones and the popular Street Fair are on hold until 2022.
Under guidance from various city, county, and state pandemic advisories and mandates, the Fantasy Fest 2021 action is primarily scheduled to happen indoors and on patios at Old Town's many popular private venues. In addition to common-sense health and safety considerations, there is another upside to this development. Festival veterans will recognize that some enjoyable elements of the Fantasy Fest experience that are not legally allowed on the city's public streets may in contrast be permitted and even encouraged at select indoor party venues.
There is a bit of disappointment at the cancellation of the wild and wonderful Masquerade March and the Street Fair along the with the general damping-down of the block party atmosphere. However, classics like Sloppy Joe's 42nd Annual Toga Party, Dante's Halos & Horns Pool Party, the Kinky Carnival, the 20th Annual Living Art Expo and many more long-time favorites are set to go off and the crowds will likely be more intense than ever. And the general Fantasy Fest street scene is sure to be interesting as always. Get your costumes together, grab the Keys Weekly Fantasy Fest 21 Guide and build an itinerary that leaves the lockdowns far behind.
Carnival in Key West
The Key West Fantasy Fest, now a 10-day extravaganza of costume parties, balls, booze, and body painting mixed with a healthy serving of theatrical productions, charity events, and community spirit made a splash with its 1979 debut as an island-style street party. Key West was wallowing in the economic doldrums left in the wake of the Key West Naval Base closure. In those days, empty buildings lined Duval Street and the island was a virtual ghost town during the summer and fall months. Pioneer local new-age business luminaries Frank Romano, Joe Liska, Bill Conkle, and Frank Falcone decided to do something that would bring tourists to Key West earlier than the traditional November-December snowbird arrival.
The four men formed the Tourist Development Association and put together the idea for an event that blended the Afro-Caribbean costume carnival vibe with a modern party-time attitude. They named it Fantasy Fest, and over the next 10 years the party blossomed into a multi-day festival that is now the island's largest annual event. Televised across the national networks, and internationally famous, in a normal year Fantasy Fest can draw up to 100,000 revelers to the island. It is a major boost to the local economy and the Key West fun quotient.
Join the Fun
This year Fantasy Fest runs right into Halloween and is the perfect way to kick off the winter holiday season on an exuberant note. During the festival, families will find plenty of kid-friendly activities plus all the usual day-time land and water fun Key West is famous for as well as a special Children's Day event on Halloween afternoon.
If you are considering ways to live out your own private fantasy of owning a tropical island home, checking out Fantasy Fest and touring some of Key West's unique homes is the perfect way to mix a little business and pleasure. Bascom Grooms Real Estate is your key to all the treats of Key West real estate with none of the scary tricks. Check out the beautiful Key West and Lower Keys properties on our website and get in touch with us for all your Florida Keys real estate needs.