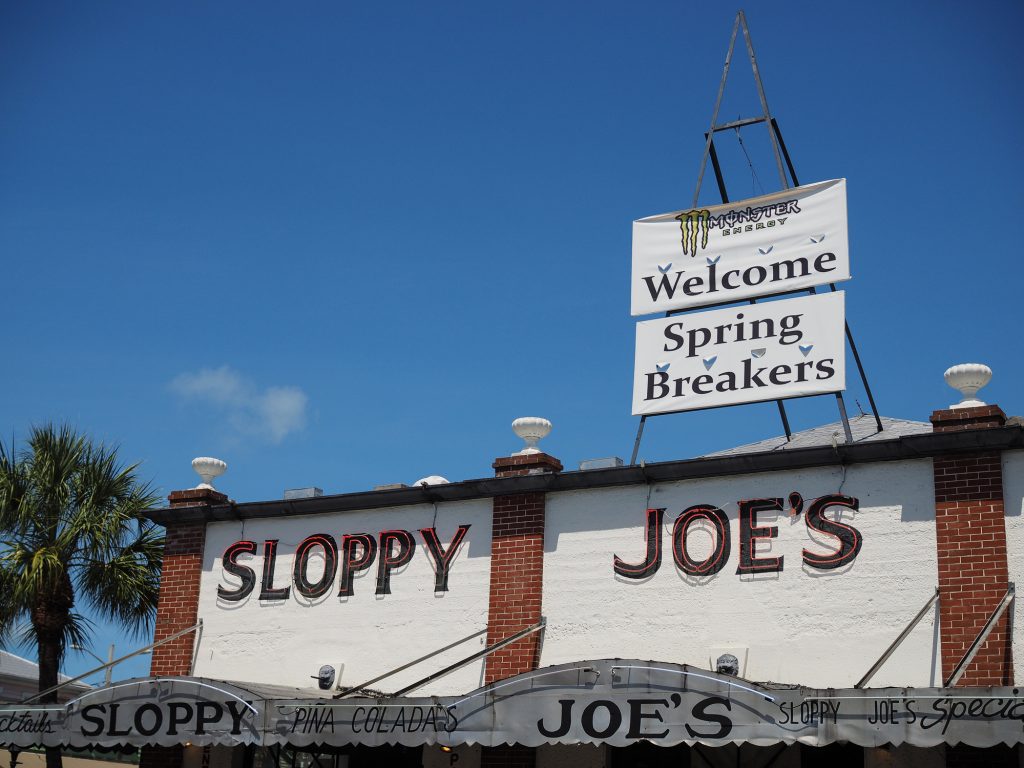 Spring Break in Key West
March 15, 2021
Key West Spring Break in the Time of COVID
Beach time and partying are 24/7 fixtures of daily life in Key West. But the pace picks up significantly around March each year as thousands of college students descend on Florida for spring break fun and a good portion of that group makes its way down to Key West. The COVID-19 pandemic is sure to have some effect on the ritual collegiate search for an early dose of sunshine, but if the massive surge in arrivals up in Miami Beach is any indication, the beach party will definitely be on in Key West.
Travel industry professionals are reporting an increased interest in domestic destinations. People want to get away from their home area and go somewhere warm but do not want the bother of airport protocols, testing requirements, and other restrictions that come with destinations like the Caribbean. With Florida loosening some restrictions earlier than other locations and the use of virtual classrooms offering students more flexibility, spring breakers are coming despite the fact that many favorite Florida beach towns are taking steps to avoid the type of carefree chaos that took place in 2020.
Spring Break 2021: The Same But Different
In the past, savvy Key West visitors often timed their trips to avoid spring break crowds and rowdiness. That is not so easy this year with many universities including the University of Miami and Florida State University cancelling spring break. Other schools are shortening the break or moving dates around. Students are adjusting to these unwelcome changes by taking advantage of the fact that so many schools have gone online. It is just as easy to attend classes from a Key West hotel room as anywhere else, making it difficult to predict when spring breakers will arrive.
So far, sunburned crowds at Smathers Beach and a packed Duval Street at night indicate that plenty of students are showing up. This is great for local businesses, and most bars and restaurants are operating at full capacity. However, Key West still mandates masks in public when social distancing is not possible. The boisterous breakers have kept police and code compliance officers busy with monitoring and enforcement activities, and barricades have been erected on Duval Street at times to eliminate vehicles and give the crowds some room.
Aside from the masks that most people are used to by now, spring visitors arriving in Key West by air might encounter R2Key2, a corona-virus fighting robot that patrols the interior of the airport doing disinfection duty. The machine uses high-intensity ultraviolet UV-C wavelength light to kill 99.9% of harmful pathogens including COVID-19 in the air and on surfaces. At hotels and resorts, cleaning crews are applying higher disinfecting standards, and the type of amenities available and masking requirements vary by property.
Risk Vs. Opportunity
Depending on your personal perspective and proclivities, the period between March and May can be either a time to avoid Key West or the perfect vacation window. Other than students, the general winter crowds thin out, hotel rates go down, and the weather is very nice in the 70s – 80s range. The spring breakers are rather predictable because they are looking for sun, sand, sex, and altered states of consciousness, in no particular order. They can actually be rather entertaining, and are not so difficult to avoid if that is what you prefer.
For example, if you would like to visit a public beach, choose the tucked-away but very nice beach at Fort Zachary Taylor State Park rather than Smathers or Higgs Beach. Many students who arrive on air/hotel packages tend to concentrate around the island's southeast shore because it is close to their hotels and the beaches there offer room for large groups and have the concessions students like. Look for dinner and cocktails at a hotel-based venue or along the Key West Bight waterfront to stay away from the big-name spots along Duval. If you really want to escape the madding crowds, Dry Tortugas National Park 70 miles west of Key West is open with ferry and seaplane services operating.
A Spring Break is Great at Any Age
If there was ever a time that called for taking a spring break trip to tropical paradise, it is the past year we have been through. Key West has emerged from the pandemic in fine form, the island is bustling, and the natural beauty of the place remains untouched by our human troubles.
Interestingly, travel business insiders like Erika Richter, the senior communications director for the American Society of Travel Advisors, and Joel Holland, the chief executive of Harvest Hosts, an R.V. camping membership platform, report many spring break inquiries coming in from senior travelers. With restrictions quieting college spring break activity and older people getting first access to the COVID vaccine, spring-breaker stereotypes are being broken.
If you need a break from cold weather and pandemic-induced stress, come and experience springtime in Key West. Once you are here, you might want to make it an annual tradition or even a permanent condition. The Key West real estate professionals at Bascom Grooms Real Estate can show you the lovely Key West homes that make those dreams a reality. Get in touch before your visit or stop by Bascom Grooms Real Estate at 1716 North Roosevelt Blvd. and let us show you America's Caribbean paradise.