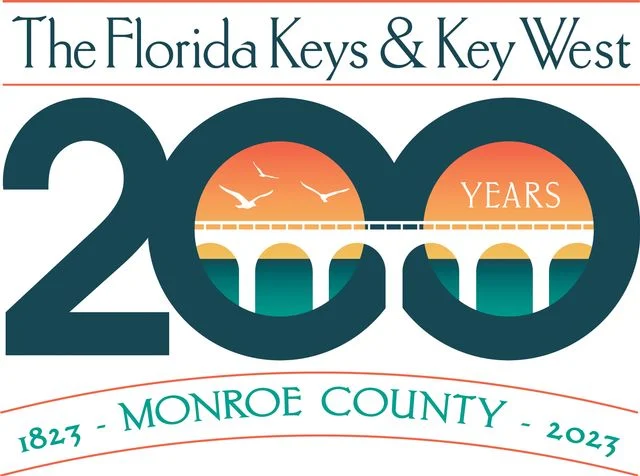 The Monroe Country ROGO: A Bicentennial Review
March 15, 2023
Spring is here in Key West to warm up the weather and water in the run-up to what might be one of the most event-packed island summers in decades. It all begins March 25, with the Monroe County Bicentennial kick-off celebration at Coffee Butler Amphitheater on the Truman Waterfront in Key West.
Business Before Pleasure
We are currently celebrating a milestone here in the Keys, but true to our mission as a Key West real estate blog, we are going to start off with a bit of Florida Keys real estate business before previewing the upcoming summer party season. We will take a brief look at ROGO, a topic of perennial discussion among Monroe County commissioners and those among the public who have a stake in building and development in the Keys and/or follow the Key West and Florida Keys property markets.
Many of you may be familiar with the Monroe County Rate of Growth Ordinance (ROGO) system—we have reviewed it here previously, and it is particularly relevant to folks hoping to build a dream home in the Keys, raw land investors, and professional developers. But ROGO also has important implications for all buyers and sellers of Florida Keys real estate. ROGO has been drawing attention recently because the ordinance had called for an end to new development in the Keys as of 2023.
Reviewing the Roots of ROGO
The ROGO framework controls the residential and commercial building permitting process for appropriately-zoned lands in unincorporated areas of Monroe County. It is an outgrowth of 1972 study and related Florida State legislation that set 2023 as the end date for the issue of new building permits for unincorporated areas in the Florida Keys.
This end date emerged from a Regional Evacuation Transportation Analysis study based on a model incorporating two primary variables:
(1) the objective of being able to evacuate 100% of the Keys' population within 24 hours in case of an approaching hurricane, and
(2) a predicted building rate/population growth pace that determined when that objective would be unachievable.
At the time, the study indicated that about 3,500 more dwellings could be constructed in the Keys; specifically residential dwelling units to include homes, condos, and apartments, transient rental units, hotel or motel rooms, mobile homes, campground spaces, and institutional residential units not including hospitals.
To respond to the state government's mandatory evacuation requirements, Monroe County developed a comprehensive hurricane evacuation plan based on zones beginning in the Lower Keys and progressing up to Florida City. The plan was adopted in 1986, but by then, the growth rate in the Keys was 200 times higher than it was during plan development.
Acknowledging that both public safety and quality of life in the Keys were at risk if growth was not controlled, the County then developed and in 1992 adopted a dwelling unit permit allocation system in the form of a Rate of Growth Ordinance to meter building permit distribution for the remaining allowable units.
Running Into ROGO Trouble
The ROGO system operated unchanged for 14 years and worked well to slow growth, but it did not control it effectively. The Monroe County Growth Management Division revamped the system in 2006, simplifying it and adopting a points-based Tier System that allowed for directing growth in ways that would maximize development in appropriate areas while allowing for conservation of environmentally-sensitive areas.
The end result is a competitive residential and commercial building permit application system that directs the allocation of a preset maximum number of dwelling unit permits annually. For the would-be builder, whether private landowner or commercial developer, this translated to a fairly extensive application process to compete for a limited number of yearly permits, and usually a multi-year wait for permitting.
When the end of ROGO came in view, it was clear that there were troubles ahead. For one thing, an estimated 6–8 thousand building lots remained vacant, with owners awaiting building permits. This set the state up as a target for massive litigation when the 2023 ban rendered the investors' properties unbuildable. In fact, legislators floated a bill that would have forced local and state government to reimburse property owners. Legal fees were already accruing, and local residents faced the potential of significant property tax increases to bail out the county.
Extend and Pretend?
In 2012, the State issued 1,970 ROGO permits for unincorporated Monroe County to distribute through 2023, when the maximum load for the 24-hour evacuation window would be reached. In theory, the County could continue the then-current permitting rate of around 126 market-rate (as opposed to affordable housing permits) per year until the deadline. About 6,000 privately-owned parcels would be left in the permit queue at that time.
In reality, those in charge began juggling numbers, looking for ways to acquire land and retire building rights, and exploring updated evacuation models in order to avoid hitting the ROGO wall. In early 2019, County Commissioners met to discuss the situation, and decided to start work on the Comprehensive Plan and Land Development Code amendments necessary to stretch the remaining available ROGO allocations through the year 2026.

The chart above was taken directly from the text of Ordinance No. 006-2020, an amendment of the existing Monroe County Land Development Code Section 138-24 Residential ROGO Allocations, adopted on January 22, 2020 by the Monroe County Board of County Commissioners. As you can see, the chosen solution was the application of a bit of simple math.
The End is In Sight
A cynic might note that, while landowners are ostensibly still standing in line for permits, they have no grounds to sue. It would not take much more math to keep the ROGO game going for a good number of years everywhere except Big Pine and No Name Keys.
A smart, practical Keys real estate buyer will recognize that math is cruel and the end of residential development in the Keys remains clearly in view. Even if some breakthrough in evacuation transportation technology emerges, islands by nature have limited space, and ROGO was also intended to preserve the (uncrowded) quality of life people come to the Keys to enjoy.
And regardless of any "Beam me up, Scotty" evacuation tech or creative number juggling adopted in the future, building fresh in unincorporated areas of Monroe County will remain a slow and difficult undertaking. As far as the incorporated areas go, they are effectively fully built-out; any still-vacant lots are awaiting permit allocation or likely to end up excluded from development.
In other words, the total supply of Florida Keys real estate is absolutely fixed, while demand is potentially unlimited and extremely likely to continue its current steep rise no matter how ROGO plays out. Just something to keep in mind.
The Pleasure: A Festive Summer on Tap
It is going to be hot summer of celebration with a wide variety of activities planned in honor of the July 3, 1823 establishment of Monroe County by the Florida Territorial Legislature. The county encompasses the entire Keys island chain, and bicentennial festivities are spread far and wide on land, sea, and in the air.
Coming just a year after the Key West Bicentennial, it is fitting that the county bicentennial party starts right here in Truman Waterfront Park at 5pm Saturday, March 25 with the 200 Years of Paradise Kick-off Concert in the Coffee Butler Amphitheater. Musicians and bands, a drone air show, plus food and drink make for a good way to start a year of commemorating the unique story of the Florida Keys along with the events and characters that make our island chain a place apart.
On April 15–16, an air show starring the legendary Blue Angels honors the U.S. Navy and its two centuries in Key West. Then look up and down the Keys for special museum and gallery exhibitions, food events, and fun times ongoing through the summer.
Keep updated with the official Monroe County calendar, and dive into the history of the Florida Keys and Key West with an excellent documentary from South Florida PBS: The Florida Keys: 200 Years of Paradise. But definitely mark your calendar for fireworks and an attempt to set a new world record for the largest Key lime pie at the July 3 Bicentennial Day celebration here in the Lower Keys.
It's a Great Time to Be in the Keys
The Florida Keys have a 200-year track record of attracting explorers, adventurers, entrepreneurs, paradise-seekers, and people who think just a little differently from the rest. That is especially true for Key West, the pot of gold near the end of our 1700-island rainbow, a place well-known for snaring one-time visitors who never head home again.
This is the perfect year to visit the Keys and see for yourself. And if you are exploring the possibility of buying or selling a home in Key West or the Lower Keys, Bascom Grooms Real Estate is your full-service Key West real estate company. We have 23 years of local experience and a wealth of expertise that can do wonders to reduce your stress and boost your results in any real estate transaction. Contact us or come by and let's talk about your needs.
Bascom Grooms Real Estate — 1110 Truman Avenue, Key West Florida — (305) 295-7511 info@bascomgrooms.com