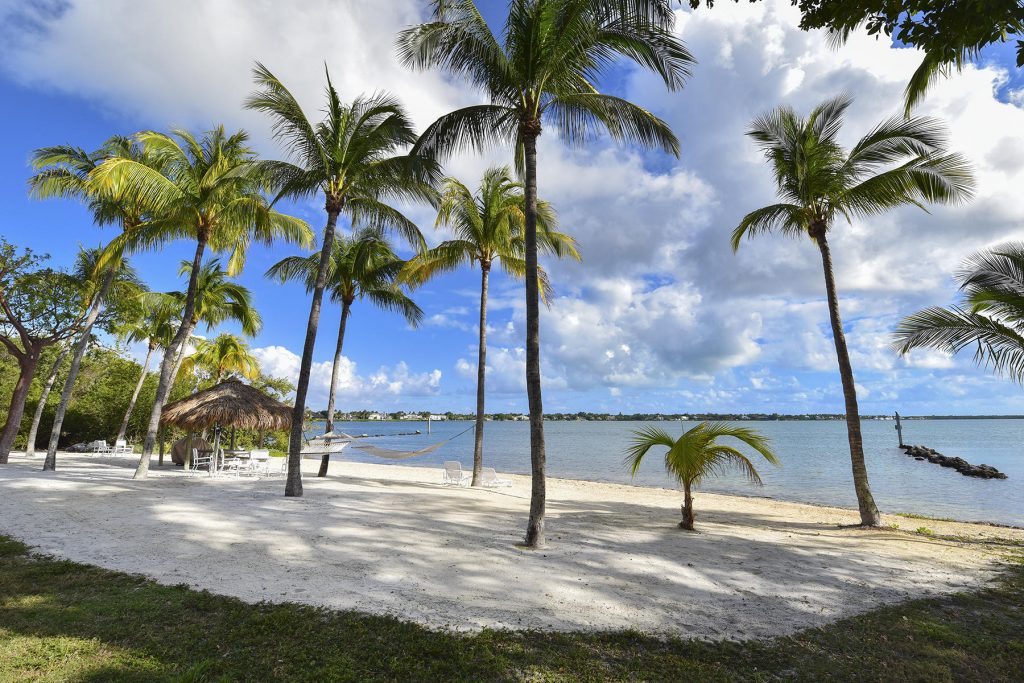 Key West Real Estate Heats Up for Summer
May 15, 2021
U.S. Housing Trends on a Tear
The white-hot U.S. housing market is becoming the biggest story of the post-pandemic news cycle. Superlatives like All-time record, Wild, Unprecedented, and Frenzied are being thrown around like confetti at Key West Fantasy Fest.
The signals were already becoming visible when pandemic closures started lifting in late spring of 2020. A year later in April 2021, 47% of listed homes in the United States went to pending after less than a week on the market. Just over three-quarters of all listings (76%) sold within a month.
The trend holds even in the major metro areas, supposedly wastelands of boarded-up businesses and plummeting rents as city folk flee the pandemic, urban unrest, and rising crime rates. In April, a majority of listed homes in 27 of the 50 largest metros were under contract in less than a week. In every one of the top-50 metro areas except Memphis Tennessee, the portion of listed homes that went pending in less than 2 weeks was higher on a year-over-year basis.
Home Sales Deliver a Lesson in Classical Economics
April 2021 nation-wide new home sales came in at 863,000 on a seasonally-adjusted annual rate basis; below consensus expectations but still the highest April sales since 2007. Naturally, prices must reflect burgeoning demand. In March 2021, the National House Price Index was at an inflation-adjusted all-time high of 4% above the 2005 bubble peak.
There are various drivers behind these numbers. High building material costs and outright shortages are combining with difficulty finding labor to cause many major builders to slow construction and limit sales. This puts a crimp in supply in the face of high demand coming out of favorable demographics in the form of aging millennials – the largest American generation in history, low mortgage rates, a surging stock market, and the difficult-to-quantify factor of pandemic psychology.
Note that less-than cheerful descriptors of the U.S. housing sales phenomenon, including boom/bust and bubble, are also entering the conversation. Bill McBride, author of the Calculated Risk finance and economics blog, is famed as the founding father of the economics blogosphere and notorious for warning his readers about the 2007 housing crash well in advance. He remarked "I've seen bubbles and I've seen busts but I've never seen anything quite like this. It's a perfect storm."
Key West Property – They're not making any more!
Here in Key West, 45 homes came on the market during April and a total of 122 homes sold. Pending sales dropped from 193 in March to 179 in April, and inventory decreased by 20% while sales increased by 20%. Low inventory is a key factor in sales price, and Realtor.com reports a median May listing price of $865,000, a continuation of the rapid rise that kicked off in April. Estimates from the Monroe County Property Appraiser's Office also confirm a significant increase in Florida Keys home values over the past year.
The inescapable fact is that Key West is a completely unique location, a literal island in the overall U.S. housing market. And a tiny island at that! Space is entirely limited, the pandemic era has produced skyrocketing interest in owning an island get away, and millions of people are looking for a beautiful, peaceful place to work from a home office. Demand pressure will likely only continue to rise, particularly in light of the County's moratorium on new home building permits that is set to begin in 2023.
Strike While the Market is Hot
Yes, the Key West real estate market is rapidly heating up, but considering its probable future trajectory, there are good opportunities for buyers to get in now. Along with tropical island trophy homes, some interesting multi-unit investment properties and commercial real estate deals are also to be found. And of course it's an amazing sellers' market.
As the old truism goes, it's dangerous to make predictions, especially about the future. But an important factor that Key West has in its favor is a long history of resilience. Pandemics, pirate attacks, devastating storms, folly, and fantasy of all types are deeply woven into this island's history and we always seem to come out on top. Maybe it's something in the clear, emerald and turquoise water that surrounds us?
To find out more about joining us Conchs here in Caribbean paradise, or to list your property and take advantage of the great market conditions, contact Bascom Grooms Real Estate and let's talk about the opportunities in Key West real estate.