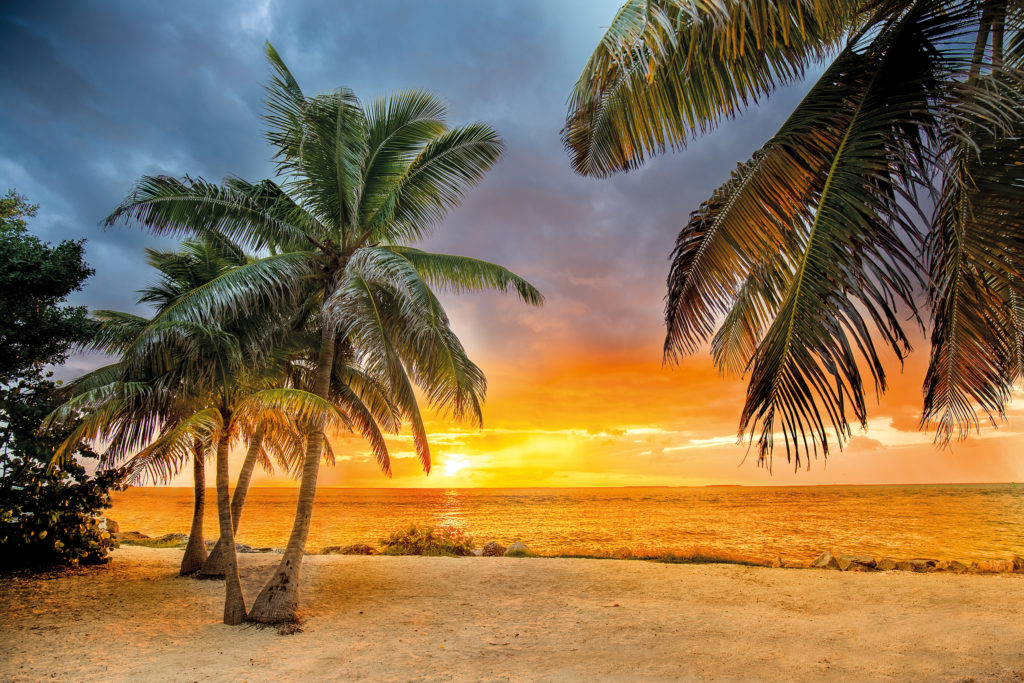 Key West Public Beaches
May 15, 2019
Although natural sandy beaches are rare in the Florida Keys, Key West residents are fortunate to have access to six nice public beaches. Most of them are free, all are convenient to any part of the city, and they are open from dawn until late night. None of the Key West public beaches have life guards, but in general the water conditions are safe for kids and non-swimmers.
On the southern tip of Key West, Fort Zachary Taylor beach is arguably the most popular of the Key West public beaches. This spacious beach is part of the 87-acre state park surrounding historic Fort Zachary Taylor. Attractions include a natural setting with a grove of shade trees, walking and biking trails, and proximity to the deep-water ship channel that makes for good snorkeling and fishing potential. There is a small entrance fee, but the beauty of the spot and the many amenities offered make this beach a bargain.
For convenient location and easy parking, it's hard to beat Smathers Beach. This long, narrow, palm-lined strip of sand runs along the Atlantic side of south Roosevelt Boulevard – State Road A1A – the 338-mile historic north-south Florida coastal road. In fact, Smathers beach begins at mile marker zero of A1A. The beach has a small boat ramp, and watersport gear rentals make Smathers a fun place to spend a day.
Higgs Beach is part of Clarence Higgs Beach Park, a Monroe County Park. Located on the west side of the White Street Pier, Higgs offers park space, a playground, beach rentals, good snorkeling, fishing from the pier, nearby historic sites and more. Higgs Beach is an ideal choice for a fun family beach day.
A small beach at the southern end of Duval Street, South Beach is a 200-foot patch of white sugar sand spread between the back wall of a resort to the east and the South Beach Pier on the west. It lacks restrooms and other public amenities, but there is a beach front café and beach gear rental concession. The compact, protected setting and very shallow calm water over a sandy bottom make South a good beach for small children.
Locally known as C.B. Harvey or Rest Beach, this 300-yard-long public beach runs along Atlantic Boulevard from the east side of White Street Pier, beginning where White Street intersects with Atlantic Boulevard. Easy parking and nightly yoga classes are highlights at Rest Beach, and there is a dog park nearby.
This is the only beach on Key West where dogs are allowed to run and swim freely off-leash. It is a small pocket beach at 1500 Vernon Avenue, tucked in just west of the deck at Louie's Backyard restaurant. After some beach time, put a leash on Fido and enjoy a sunset cocktail on Louie's deck.
Increase Your Beach Time
If more beach time sounds like a good idea, maybe you need to explore the possibility of having your own home in paradise. The team at Bascom Grooms Real Estate has the expert local knowledge you can count on to guide you to your perfect island property. Call or email us today: (305) 748-2057 / Info@bascomgrooms.com