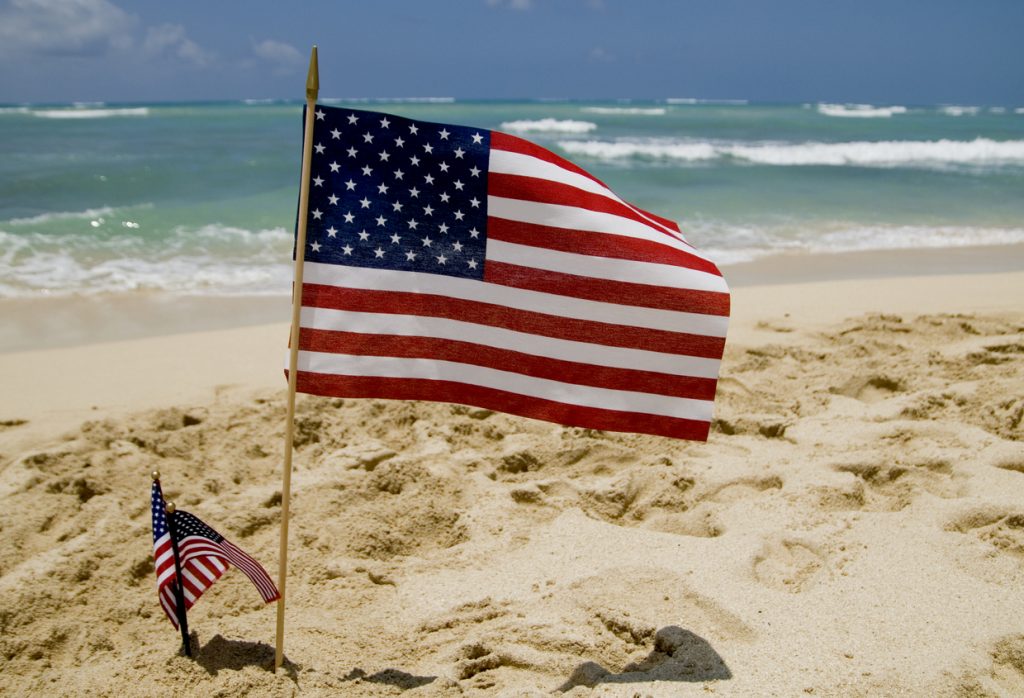 Key West in July: Cool Things to Do on Hot Days
July 15, 2021
Fireworks and a Lot More Summertime Fun
The 4th of July in the Florida Keys is 125 miles of freedom-loving festivities with all the parades, picnics, parties, and fireworks displays you would expect. Spirits were high this year, and in Key West, the celebration began appropriately with tart and tasty local treats along with cooling lime-based beverages as part of the Key Lime Festival. Focused on the tiny fruit that flavored the traditional Key Lime pie, a quintessential Florida Keys desert, the Festival ran from July 1-5 and culminated in a classic face-first pie eating contest at 12:30pm on the 4th.
As it has been since 1976, the Rotary Club of Key West put on the fireworks display from the Edward B. Knight Pier on the Atlantic Ocean side of the island. This year, additional sponsorship from the Key West International Airport enterprise revenue fund helped Rotaries and Chambers of Commerce throughout the Keys overcome financial difficulties imposed by the COVID-19 emergency. There was plenty of music, food, and drink at the event site, and good views were available from land and sea.
Fireworks are lots of fun, but what about the rest of what is historically one of the hottest months of the year here in the Keys? Actually, July is full of great things for visitors and locals to do and enjoy. Aside from splashing around offshore on snorkeling trips, jet skis, kayaks, paddleboards, and any other means of getting wet, you can look for many cool July special events on land.
Truman Waterfront Farmers Market
Stock the pantry, pick up eclectic art works, shop the flea market, and grab some tasty picnic treats at this island bazaar. The Truman Waterfront Farmers Market is open from 3:00pm until sunset every Thursday at Truman Waterfront Park. The Duval Loop bus gets you there and the playground and splashpad will keep kids entertained.
Key West's Annual Hemingway Days
This is a long-running celebration of the literary icon Ernest Hemingway, who chose Key West as a writing, fishing, and drinking base throughout the 1930s. The event attracts many visitors to enjoy the historic Hemingway House & Museum and attend events like the famous Sloppy Joe's Hemingway Look-Alike Contest and the comedic "Running of the Bulls" where the would-be Hemingway doubles parade along Duval Street complete with imitation bulls. Canceled due to COVID in 2020, this year marks the 40th anniversary of the look-alike competition that is the unquestioned highlight of Hemingway Days. The contest will feature 70 entrants, with preliminary rounds held on July 22 & 23 at 6:30 pm in Sloppy Joe's Bar and the Final at 6:30pm July 24, also at Sloppy Joe's.
Key West Marlin Tournament
Timed to coincide with Hemingway Days, the Key West Marlin Tournament runs from July 21st (Registration & Captain's Meeting) through July 24th, with 3 days of fishing Thursday, Friday and Saturday. A top Key West attraction since 1982, this year's tournament is open to the first 75 boats to register and features more than $50,000 in guaranteed cash prizes along with many festivities including cocktail parties, a fish fry, a pig roast, and an awards banquet at the Key West Marriot Beachside. Non-fisherpeople can show up at Stock Island Marina village at 4:00pm on fishing days (3:00pm Saturday) to watch the boats come in and see the Weigh-In of Mahi-Mahi, Wahoo, and other catches in the Fun Fish category. Unlike the days when Ernest Hemingway was pioneering big-game fishing in these waters, all Marlin and Sailfish are counted for points on a catch-and-release basis.
Lobster Mini-Season
The last week of July can get as busy as the Christmas holidays in Key West when as many as 30,000 lobster hunters come down, mostly from Miami-Dade, Broward, and Palm Beach counties, for the annual Florida Keys Lobster Mini-Season. The season is held on the last consecutive Wednesday and Thursday in July, the 28th and 29th this year, to offer amateurs a chance at a few lobsters before the 8-month regular season opens on August 6th. The lobsters are caught by hand or by net, and each person can take 6 lobsters. If this sounds like something you would like to try, a number of Key West charter fishing operators will take lobster hunters out. If not, just hunt down a Key West raw bar like the Half Shell Raw Bar or Turtle Kraals and settle in with some grilled lobster and a few happy hour beverages to watch the crowds go by.
Another Month in Paradise
Don't be surprised if a few drinks and a couple of lobster tails or oyster shooters have you thinking about extending your Key West stay into something permanent. Everyday, plenty of folks just like you make tropical paradise more than a daydream when they close on their new Key West home. If you would like to know more, or just need the inside scoop on the best raw bar on the waterfront, get hold of the locals here at Bascom Grooms Real Estate.