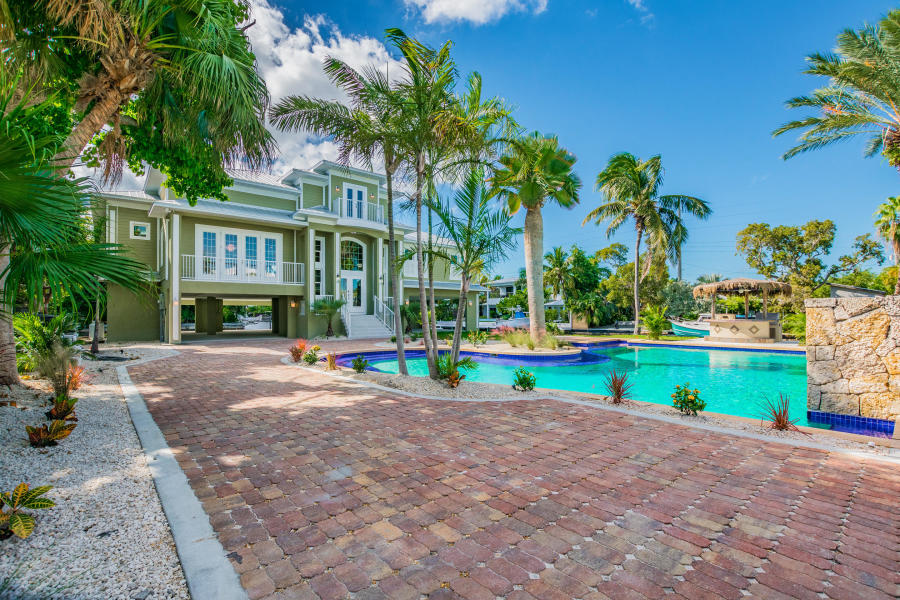 Getting Away From It All in the Florida Keys
August 15, 2020
Emergency Alert: Key West Bars Closed!
Last call at only midnight in Key West? Now that is a disaster. It's downright scary and even un-Conch Republican. But what a year 2020 has been and what a summer we have had down here in America's Caribbean Paradise.
It seemed like the Keys were finally shaking off the punch landed by Hurricane Irma. We were getting back in the tropical groove when COVID-19 reared its ugly head last March. A near-total shut-down was imposed here in Key West and by the end of March there were roadblocks north of Key Largo, bringing back memories of the Border Patrol check points that triggered the Conch Rebellion back in 1982.
A Time of Quarantine
The entire Florida Keys chain was closed to visitor traffic by road. State Troopers at the mile marker 112 and Card Sound Road checkpoints only allowed people who owned property, lived, or worked in the Keys to pass. Meanwhile, anyone flying into Key West faced a mandatory health screening and two-week self-isolation period. The situation was truly unprecedented, with many aspects that were perhaps reminiscent of the yellow fever plague that struck Miami in 1899.
Thankfully, May through June saw a gradual return to life for the Keys, with the island chain reopening to visitor traffic on June 1st. Key West has actually fared well through this emergency, with very low numbers of COVID-19 hospitalizations and fatalities. For many Key Westers and visitors alike, the worst symptom of the pandemic is the restriction of bars to package take-out only and restaurants to limited hours with a mandatory midnight closing time.
Escape From New York
You may have caught some of the headlines about folks fleeing the plague-riddled, unrest-filled cities for quieter suburban and country homes. During the dark days of the pandemic in New York, and even now with flames lighting up the streets of Minneapolis, Portland, and Seattle, it seems like a logical choice. The massive move to work-from-home conditions is an added sweetener.
As things calm down a bit, the data reveals that wishful thinking does not a trend make. Yes, similar to the days of the Great Plague of London in 1665, a select few did repair to their second homes in the Hamptons, Telluride, Cape Cod, and certain Montana locations. Some small towns even put a stop to short-term rentals. Other folks simply lost their jobs and had to go live with relatives. But the stories of a stampede out of New York and San Francisco are exaggerated.
Work From Home in a Tropical Paradise
However, the beauty and lure of the Florida Keys are definitely not exaggerated, and we have seen an amazing burst of interest in Florida Keys real estate. After seeing a 40% sales dive during the closure, it seemed that trouble was on the horizon. But as soon as the Keys opened back up in June, residential sales began picking up at an astonishing pace. Now, they are on track to easily beat 2019 numbers.
Many buyers are coming down from the South Florida area, perhaps realizing that they can work from home while being a day's drive away from their Miami-area office. But there is buying interest coming in from all over, and some sales are happening purely virtually. As of this writing, prices in the Lower Keys are rising, but interest rates are at record lows and opportunities still abound.
Now is a great time to consider Key West real estate, and the professionals at Bascom Grooms Real Estate have been standing strong for their clients and neighbors through these uncertain times. The worst is over and the future looks bright, especially when viewed over blue water from the deck of one of our great Key West homes. We can help buyers or sellers, using the latest remote technology to protect health and safety. Enjoy the beautiful homes on our website, then get in touch at 305-676-0347 / info@bascomgrooms.com and come home to paradise.