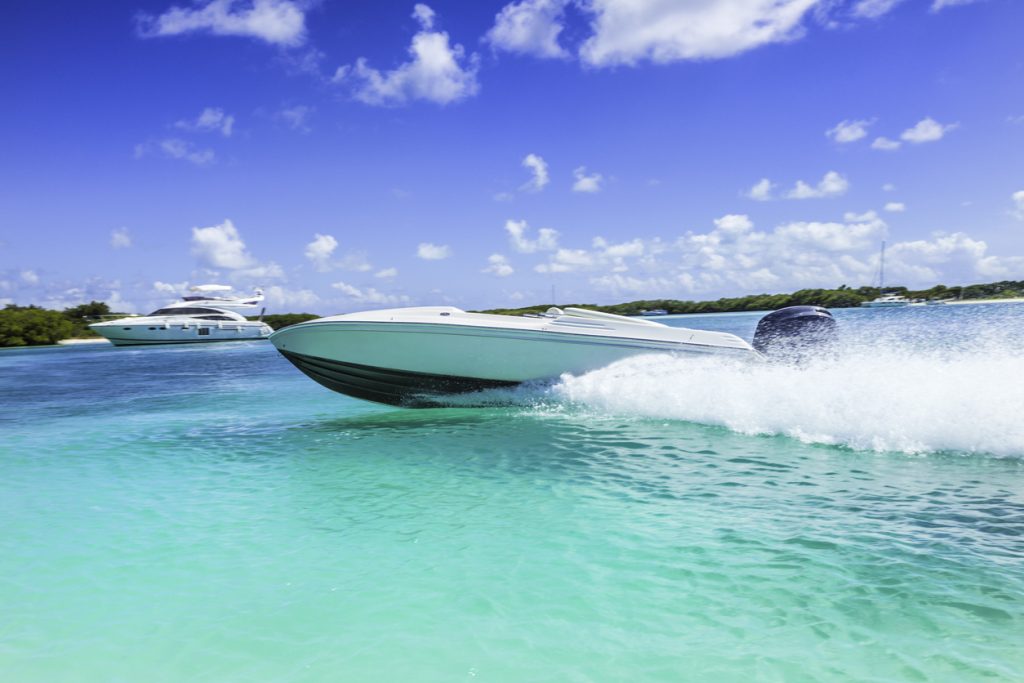 Fantasy Fest Kicks Off Busy Key West Winter
November 15, 2022
Small Island, Big Fun
Colorful costumes and Caribbean beats lit up Old Town Key West as the Bahama Village Goombay Festival peaked on Saturday October 22 with the Junkanoo Gawds Parade. High energy and multi-cultural flair are hallmarks of Goombay, a celebration of Bahamian culture and the traditional launch party for Key West Fantasy Fest week. This year as always, Goombay rocked from the opening ceremony on Friday October 21 until midnight Saturday with live Caribbean beats on the main stage at the corner of Petronia and Fort streets plus lots of vendors along Petronia purveying classic island treats and interesting arts and crafts items.
A solid and enthusiastic crowd was in attendance both days of Goombay, previewing the action to come in the week ahead as Key West Fantasy Fest returned with a bang after the rigors and limitations of the past 2 pandemic years. Fantasy Fest 2022, the 43rd iteration of Key West's biggest party, ran from Friday October 21 to the evening of Sunday October 30 and featured more than 80 events citywide.
Highly anticipated after 2 years of absence, the Fantasy Fest Parade was back on Saturday the 29th with an emphasis on crazy costumes tuned to the 2022 festival theme "Cult Classics & Cartoon Chaos." Float designers and walking groups focused on capturing the fun of favorite cartoons or the spirit of TV shows and movies that have gained cult status.
Fantasy Fest 2022 Highlights
Imagination, creativity, and hard work culminated in a cascade of feathers, flowers, glitter, and glamour as the parade made its way between cheering crowds from the top of Duval Street to the Atlantic shore. Three dozen parade entries competed for $20,000 in prize money, and when the judge's decisions were in, an elaborate 3-float entry that stretched along nearly a full city block took home the $5,000 Grand Prize. Wonderland-themed "Alice's Excellent Adventure" from the 90-person Fifer's Follies parade team led by Key West sculptor and artist Christie Fifer brought home a truly wonderful result with their first float after participating for years as a walking entry.
Following tradition, the 2023 Fantasy Fest Theme was announced after this year's parade. Izzy Weaver of Nashville Tennessee won the Call for Themes contest and gets 2 seats in the 2023 parade judge's stand for the winning submission: "Uniforms & Unicorns — 200 Years of Sailing into Fantasy." It's a tribute to 2023 as the 200-year anniversary of both Monroe County and Key West's first Naval base. Nadene Grossman Orr, Fantasy Fest director noted that Weaver's theme "captured the Bicentennial of these historic events and the Keys' effervescent spirit perfectly."
In the same vein, a unique addition to this year's festival highlighted another important Bicentennial, the 200th anniversary of the first permanent settlement on Key West, established in 1822. The Key West Art & Historical Society welcomed Fest goers to the Key West 200 exhibition at the Bryan and Bumpus Galleries, Key West Custom House Museum. Running through Sunday December 11, 2022, the exhibit of rarely-displayed artifacts honors the people, cultures, and communities who have made Key West their home over the past 2 centuries.
Also new for this year, the Fantasy Fest Street Fair came back from pandemic hiatus as the Fantasy Market at the Truman Waterfront Park. Put on by the Key West Artisan Market and Key West Farmers Market in conjunction with Fantasy Fest, this family-friendly event welcomed everyone to spend Friday the 28th in the picturesque park overlooking the Atlantic Ocean.
The Fantasy Market was a great place to prep for the parade by shopping original local arts and crafts including costumes and accessories. Lots of fun entertainment including an appearance by the Fantasy Fest Royal Court, copious food and drink, and good times for all got the weekend party vibe an early start with a beautiful day on the green.
The Fest Changes With the Times
Led by Key West Mayor Teri Johnston, city officials are working to move Fantasy Fest slightly away from wild and a bit more toward mild. The festival has matured since its 1979 inauguration as a celebration of Key West's uniquely tolerant culture and a strategy to draw visitors during a normally quiet season. Now the goal is to more effectively market our island city via an event that projects a welcoming family-oriented vibe.
The idea is to counter a Fest reputation that hints at a certain level of debauchery to include public nudity and other activities that some residents and visitors are uncomfortable with. The overall objective is to have fun, encourage a broader range of visitors, and promote an upscale image for Key West while still retaining the unique spirit that so many have come to know and love.
That said, for 2022 city commissioners voted in support of retaining the 10-block Fantasy Zone on Simonton, Duval, and Whitehead streets from Front Street south to Truman Avenue. The Zone is where adult beverages, body-paint-covered female bosoms, and barely-covered male physiques have traditionally been welcome. There may be changes coming for 2023 regarding nudity and body-painting rules, but for this year the party rolled on in grand style.
Key West Braces for a Busy Holiday Season
Travel and tourism in general have come back with a bang as folks shake off the lock-down blues by getting out and about. Key West is always hopping around the holiday season, and the calendar is even more packed than usual this year.
Fantasy Fest was followed up by spectacular on-water action with the Race World Offshore World Championship offshore power boat races in town from November 6–13. This event ranks with the Daytona 500, Indianapolis 500, and Monaco F1 Grand Prix in terms of power sports prestige and draw. Parties, concerts, and roaring engines put excitement in the air as the world's best offshore race teams rocketed around the course set up off the Outer Mole on the island's western shore. Events culminated with the championship races on Sunday, November 13.
Next up is the 2022 Key West Film Festival running from November 16–20. The 11th annual festival opens on the evening of the 16th at the San Carlos Institute with Glass Onion: A Knives Out Mystery starring Daniel Craig. The film is followed by a gala reception at the Oldest House. This year, the Festival presents an excellent selection of films in several categories including Documentary, International, LGBTQ, and Florida-centric, along with a full schedule of Q&A sessions, panels, discussions, and other special events.
Then of course Thanksgiving celebrations and the countdown to Christmas and New Years will have calendars bursting here in America's Caribbean paradise. Honestly, there is never a dull moment in this community. Along with the beautiful setting and interesting people, this is one of the many things that make life in Key West so attractive.
If you would like to learn more about our island city, feel free to contact us here at Bascom Grooms Real Estate. When it comes to Key West real estate and Lower Keys properties, we are your local connection. Stop in anytime at our office at 1716 N Roosevelt Blvd in the historic Garrison Bight waterfront district, or give us a call at 305-748-2057. You can live the fantasy that is Key West!