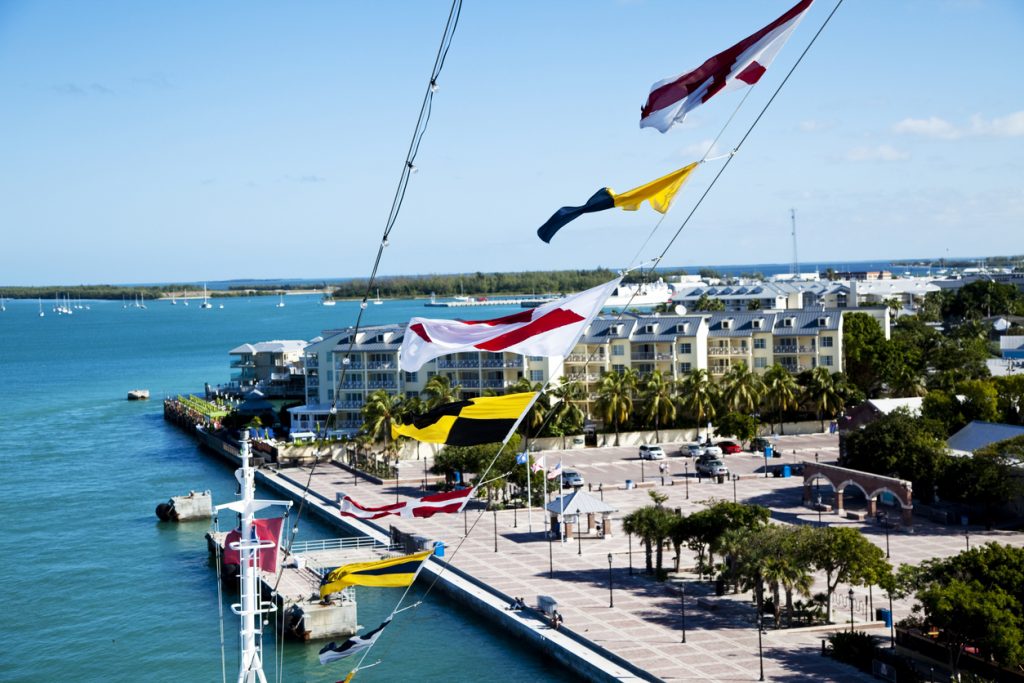 Fall Into Key West Autumn Fun
September 15, 2021
Get Here
As September rolls around, it's a great time of year to be in paradise enjoying a season that always brings on a lot of pleasant anticipation. September 22nd marks the official first day of autumn, and even though islanders generally can't look for a real break in the hot weather until sometime in October, there is change in the air as fall breezes rustle the palms.
Town quiets down a bit after Labor Day, and many locals time their vacations for this mild period of slow-down. Incoming visitors who like things on the calm side will find September to be a relaxing time for a Key West stay. Attractions are less crowded, temperatures are still easily high enough to make for good beach going, the fishing picks up, and there are many food and drink specials to be enjoyed.
Get Some Deals
As a matter of fact, one September highlight is the custom of putting on specials to show appreciation for our Key West locals. It's a tradition followed by many of the island's favorite bars and restaurants. While local specials can be found year-round, the hunting gets better in September when BOGO and half-price deals, extended happy hours, and autumn-tinged treats abound.
And it's not locals only – autumn may not bring falling leaves to Key West, but it does bring falling prices. With a little shopping, visitors can grab nice deals on everything from lodging to brunch during this seasonal break before the October madness of Fantasy Fest seems to run right into Thanksgiving and then the winter holidays are upon us.
Get Your Party On
And speaking of Fantasy Fest, the legendary bacchanalia is a go this year albeit with some slightly disappointing modifications made in deference to Pandemic 2.0 – the Delta Variant. Scheduled for October 22-31, the festival is going to feature a full line-up of parties, activities, costumery, and special events including a run of The Rocky Horror Show live and on stage from October 14-29.
There will be plenty of action from mild to wild. Groove to the Caribbean beat at the Goombay Festival in Bahama Village on Friday and Saturday. Hit a free classic rock tribute concert on Duval Street Saturday evening, then turn up the heat with a clothing-optional men's pool party on Sunday or the 24th annual original Kinky Carnival on Monday night. This is just the tip of the fest-berg, and folks looking for some post-lockdown relief will have no trouble staying fully booked-up all week long.
Now for the bad news – the Masquerade March Friday night street parade, the Fantasy Zones, and the Street Fair are all on hold, hopefully to return in 2022. Festival organizers are doing their best to keep everyone safe while abiding by precautionary rules laid out by state and local authorities. Fantasy Fest attendees are requested to be fully vaccinated or freshly-tested (within 72 hours), and (COVID) masking rules will vary by establishment and event. Inconvenient, yes, but all for the common well-being and in the name of being able to let the good times roll on.
Get Happy
Along with the big October events, Fall brings on an atmosphere of contemplation and appreciation of the simple pleasures of life. One of those is the comfort of happy hour in Key West. With the days getting shorter, there is no pressure to stay on the run in the sun, making it easy to tuck into a favorite spot as evening falls and enjoy a refreshing beverage backed by delicious treats.
Sure, great happy hours are a Key West constant rather than a seasonal thing, but something about an early twilight falling after a busy day around town and out on the water makes swishing ceiling fans, icy drinks, great snacks, and maybe a harbor view that much more attractive. Working the Old Town happy hour circuit for half-price drinks and discount appetizers is part of Conch culture and a definite visitor must-do. Get it right and happy hour will deliver some of the best dinner deals on the island.
Get Home
The lure of the Florida Keys remains strong even as the brunt of the pandemic emergency fades, and property sales throughout the island chain are showing a very solid year-over-year increase. 2021 YTD sales numbers for Key West mark a spectacular 96.7% gain over the same period for 2020, with 948 sales closed so far as compared to 482 at this time last year.
There are still some great opportunities to grab your piece of paradise, so give us call here at the Bascom Grooms Real Estate headquarters overlooking Key West's historic Charter Boat Row on Garrison Bight.