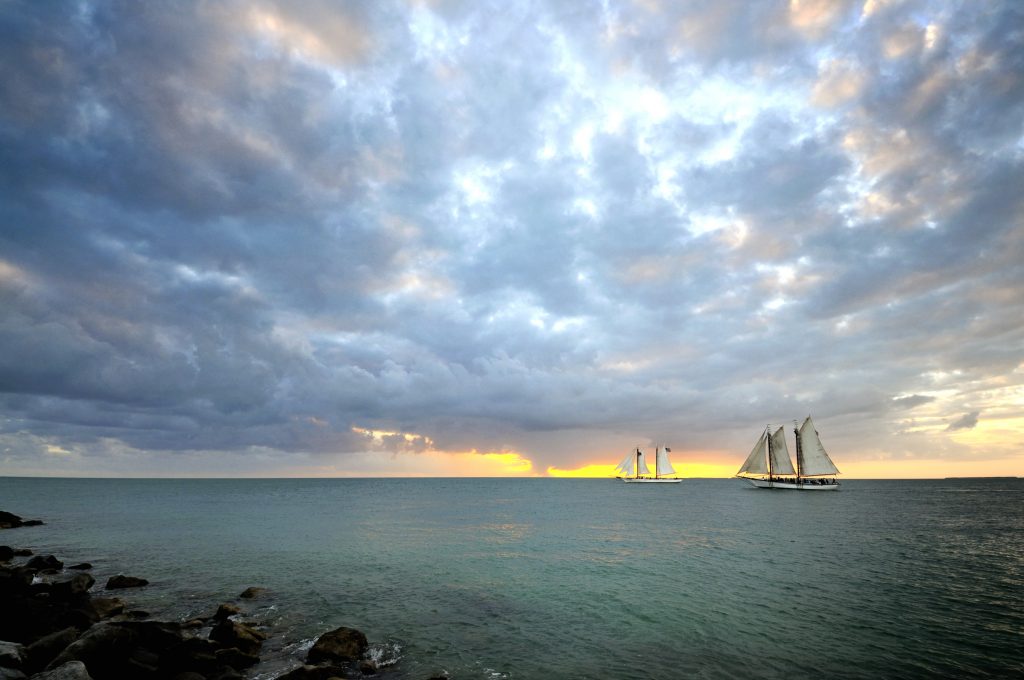 Directions for Key West Real Estate in 2021
February 15, 2021
Is the Key West housing market on a run?
Key West, America's only Caribbean island paradise, is down at the very end of the Florida Keys, a chain of islands stretched over 100 miles south and west of Miami and linked together with forty-two bridges. If distance (from the Mainland) means difference, maybe that's why Key West has always tended to march to its own drummer.
This tiny island city is a different place, time, and state of mind than other towns. We often buck trends while setting new ones. This seems to be the case with the Key West real estate market.
A Keys Come-Back Story
While nationwide pandemic-induced chaos reigned during the first half of 2020, real estate sales in the Florida Keys plunged. Not a complete surprise when the Keys were basically closed to outsiders from late March to early June.
The May 2020 bottom had Key West property sales 60% lower than in the same month in 2019. But by July activity was picking up and August came in with 59 sales, surpassing the same month 2019 number by 23 homes sold. Median single-family home price increased by 9% year-over-year. The Keys-wide market saw a 7% increase in sales, a 6.4% increase in sale price, and an 8.9% increase in list price.
In fact, even with gradually increasing prices, 2020 was the best year for Florida Keys real estate since the 2004 bubble. Key West sales ended up 9.1% down from 2019 levels, but that is likely an effect of relatively high price levels and below-average inventories. Still, more than 660 homes were sold on the island, and prices climbed by nearly 4%.
Keys West Real Estate: Shelter From the Storm
It's difficult to quantify, but the stresses of 2020 seem to have caused changes in the way a lot of people think, and in the way they want to do things. In some quarters, we see a new appreciation for health, home, and family. Many people would like to get away to a simpler life, and new trends in work are making it possible. Home offices are all the rage, and the ability to work from anywhere is being embraced by more people than ever.
There is intense interest in small towns, country and mountain homes, and places like the Florida Keys. People are fleeing the high-tax, high-stress northeastern states and many are attracted to the tropical island dream. Even if they are not moving out of the city, many folks are pulling the trigger on that second home buy they have been considering.
The Key West housing market is off to a good start for 2021. From December to January, inventory was stable around 260 homes, while sales went from 54 to 65. Pending sales hit a high of 137 in January as compared to 116 for December 2020. A relatively low inventory, the lowest mortgage interest rates in years, and a large influx of out-of-state buyers are all pointing to a strong year for Key West real estate.
Don't Defer Your Dream
Key West is a tiny place. Space is limited and interest in owning an island home is growing. Adding to that scarcity is the little-known fact that the Florida State government has designated the Florida Keys as an Area of Critical State Concern. In response, Monroe County implemented a moratorium on all new homebuilding applications beginning in 2023. This means demand pressure on pricing will only increase.
Independent analysts predict a long-term increase in Key West home prices: 12.5% over the next 5 years; 24.74% in the next 10 years. But the value of a second home, retirement retreat, or family home in a safe, warm, small city surrounded by beautiful water and endless recreation opportunities goes far beyond any investment return.
Now is a great time to take a closer look at property in Key West and the Lower Keys. Let the trusted hometown professionals at Bascom Grooms Real Estate help you find your home in paradise.