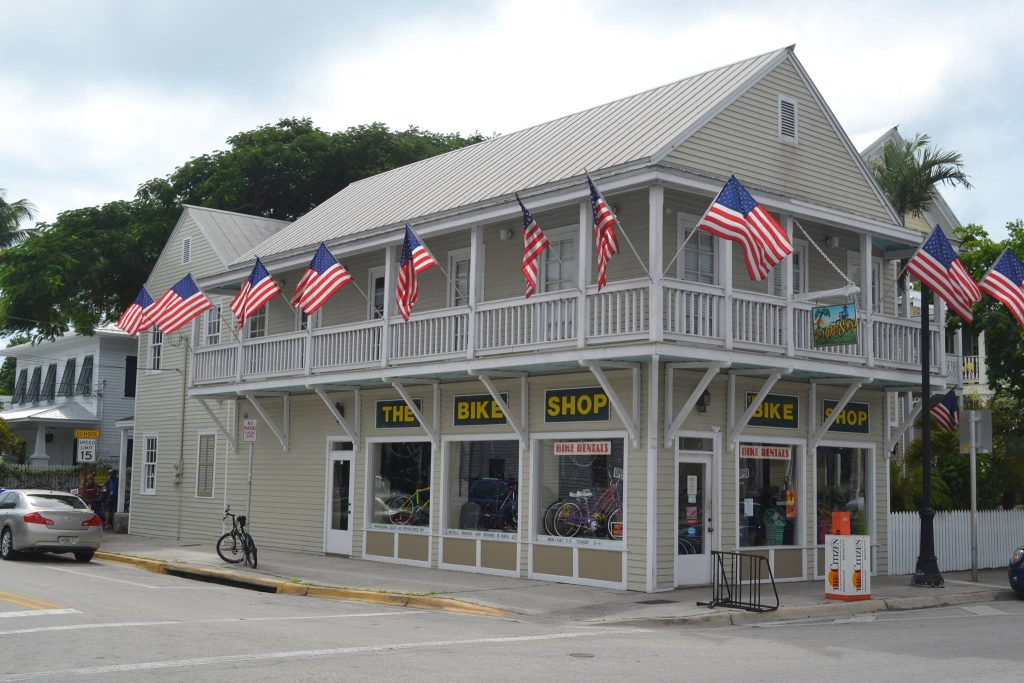 Beginning the New Year with Big News
January 15, 2023
Happy New Year and welcome to our first post of 2023! The year has barely begun and we already have a lot of big news for you. Exciting things have been happening here at Bascom Grooms Real Estate and there is no reason to expect the pace to slow as we head into 2023.
Congratulations and Celebrations All Around!
For one thing, we just wrapped up our company's second-best annual performance in 23 great years of serving buyers and sellers in the Key West real estate market. Our team closed sales on 86 contracts in 2022 to post over $85 million in sales. With award-winning agents on deck and rave reviews from our clients, it's good odds that we keep the momentum steady through the coming year.
Then, to start off 2023 with even more bang, Bascom Grooms Real Estate was featured prominently at the Key West Association of Realtors Annual Installation and Awards Gala held January 6 at the Casa Marina Resort in Key West. Bascom received an award for his service on the 2022 KWAR Board of Directors, and our team member Britannie Wesley brought home the first ever KWAR Rookie of the Year award for the firm. Britannie was also installed as the Association's new Education Chair. She is a recently-licensed agent who always goes the extra mile and is already doing great things in the profession and for her clients.
Bascom Grooms Real Estate Comes Home
We closed out 2022 by seizing an opportunity to move our office back to where it all started in 1999—1110 Truman Avenue, the classic Old Town building on the corner of Truman Ave and Varela Street. This is where Bascom set up his first Bascom Grooms Real Estate office on the second floor of his parents' business, The Bike Shop, a Key West favorite and local landmark for forty years.
Bascom's mother, Marge Smith, and step-father Gordon Smith owned the property and operated The Bike Shop from 1981 until the shop closed in 2021. Bascom and Beth Grooms purchased the building soon after that, and this November decided to move the Bascom Grooms Real Estate office into the space, a feat that was accomplished on December 17th. In addition to the nostalgia value, it's a great location that captures the feel of old Key West with an antique simplicity that provides an interesting contrast to the increasingly technology-driven nature of today's Key West real estate market.
A Timely Reminder: Florida Homestead Exemption
This is always a good time of the year for a heads up on a smart opportunity for anyone lucky enough to buy a home and establish their residence in Key West during 2022. The Monroe County Property Appraiser Office is currently accepting 2023 applications for the Florida Homestead Exemption, a nice property tax benefit that is easy to apply for and can translate to a deduction of up to $50,000 off the assessed value of a property used as the owner's primary residence.
The Homestead Exemption can end up cutting your annual property tax bill by about $1,000, and it also establishes a 3% cap on annual increases in assessed value. A side benefit is protecting your property from creditors in the case of lawsuit judgements or other major debts. First-time applicants can now enjoy the convenience of filing online at the county appraiser's website. For more information, see our detailed January 2022 post or drop in to the appraiser's office at 500 Whitehead Street if you are downtown.
Key West Real Estate: 2022 in the Rear View
The record-breaking pace of the 2021 Florida Keys real estate market is a tough act to follow. Along the island chain, 4,325 properties changed hands Keys-wide in 2021, an increase of about 31% from 2020. In 2022, this number reverted to the high side of yearly typical at 2,976 sales. In Key West, 881 sales were closed in 2022, a pull-back from 1,257 sales in 2021.
The big story of 2022 for the Keys and especially Key West was low supply, high demand, and climbing prices. At $1,105,283, average 2022 sale price in Key West was up $103,521 dollars from 2021. Zeroing in on Old Town, generally the area west of White Street, average 2022 sales price stood at a heady $1.71 million. The average price per square foot for Old Town single family homes sold in 2022 hit new heights at $1169 dollars.
A couple of potential headwind factors for sales kicked in this year. First, the average mortgage rate went from around 3.22% in January 2022 to 7.24% by October 2022. Then again, cash sales were steady and at record levels in the Keys throughout 2022.
Second, in June, the City of Key West announced a proposal to change short term or vacation rental policies to allow rentals of no less than 180 days outside of specific zones in Old Town. This is being considered as a strategy to address the affordable housing shortage that is affecting the Key West workforce. Public workshops and various meetings are ongoing, and the outcome could affect incentives for investment purchases.
The verdict: we will have to wait and see how these 2 factors play out in 2023.
In with the New in Key West 2023!
Looking back on 2022, one thing we know for sure is that the Key West real estate market has remained very strong since the record-breaking post-pandemic breakout surge in 2021. People continue to consider alternatives to life in large urban areas, and are interested in exploring the expanded possibilities for remote work and residence in places that add a touch of beauty and fun to everyday living. Key West is high on the interest list and a great place to consider for a permanent home or vacation hideaway.
There is certain to be a lot going on in the Key West real estate market this year. Whether you are a buyer or seller of Key West or Lower Keys property, an investor, or potential vacation rental owner, Bascom Grooms Real Estate is the place to find the expert help you need to navigate this specialized island market. Come by anytime to visit the new office in our old home at 1110 Truman Avenue, or get in touch if you have any questions.