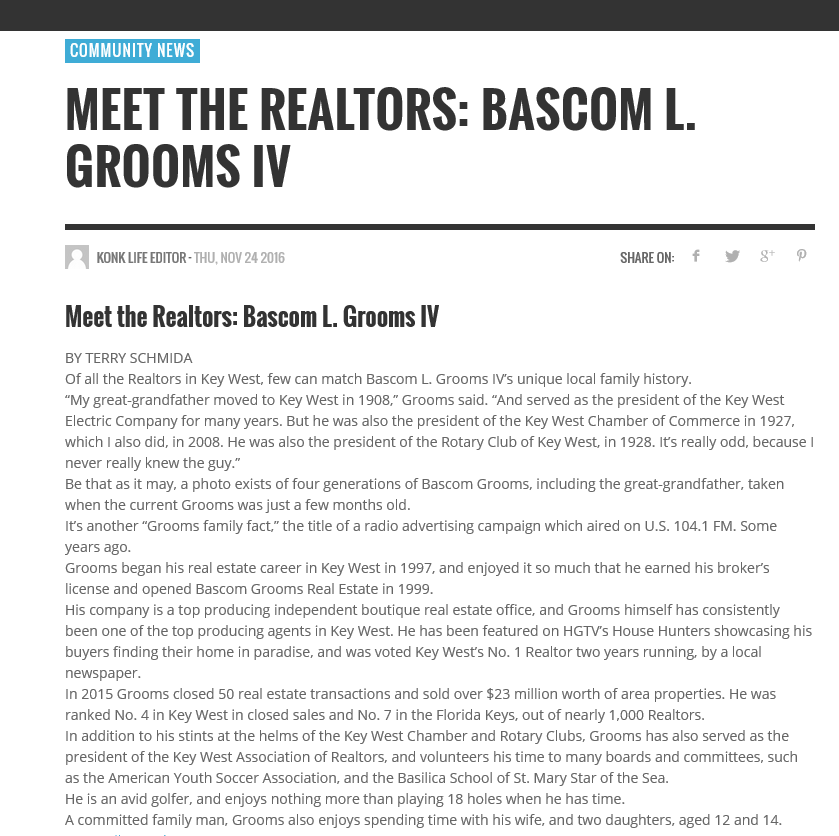 Konk Life Featured Realtor November 2016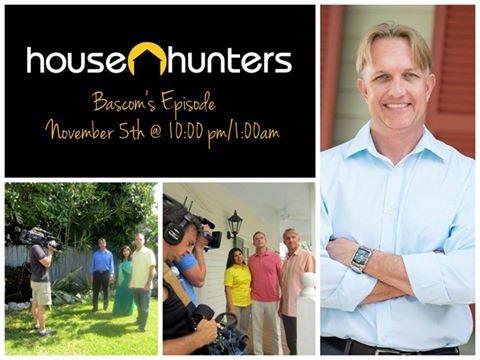 Bascom Grooms Real Estate Featured Bascom Grooms IV on HGTV's House Hunters
Local Realtor Bascom Grooms had some reservation when a HGTV production company approached him in 2011 about doing a show called "House Hunters," where he was the buyer's agent. But he thought it would be fun to give it a try, so he set about to coax a buyer to play along.
"It was really hard to find a buyer that was interested and not camera shy," said Grooms. "A few people were receptive but didn't want to make the commitment."
Grooms' long-time friend, Sherman Hamlin, was ready to do his third real estate transaction with Grooms and thought it would be cool to have a leading role on such a popular television program. The process involved many interviews on camera, about 40 hours of footage, for the HGTV show.
"For myself, it was definitely eye opening to see myself on TV and how much I look like my mother," Hamlin said. "The most enjoyable part was seeing how happy my daughters were to be on TV and their excitement about the new home."
As it is in many real estate transactions, finding the right home was a task. The first home Hamlin was interested in was on Big Coppitt, but the deal fell through. Then Bascom helped find another property, but the flood insurance was too high. Finally a property in the Key West Golf Course was the right fit. Every new home under consideration necessitated more hours of footage.
"The first day was a little uncomfortable because we had to get out of the car twelve times. We had to take breaks for traffic, airplanes and motorcycles," said Bascom.
Bascom said the most fascinating part for him was how such a huge production could be done with a camera guy, sound guy and director. And the Hamlin family loved their time in the spotlight. But the biggest takeaway from the whole experience is the house, Hamlin said.
"We love the house. It worked out extremely well. Living in the community is a great experience for the girls, my wife and myself. Bascom is a great friend and a great agent," he said.  – www.Keysweekly.com
Save
Save
Save
Save
Save
Save
Save
Save
Save
Save
Save
Save
Save