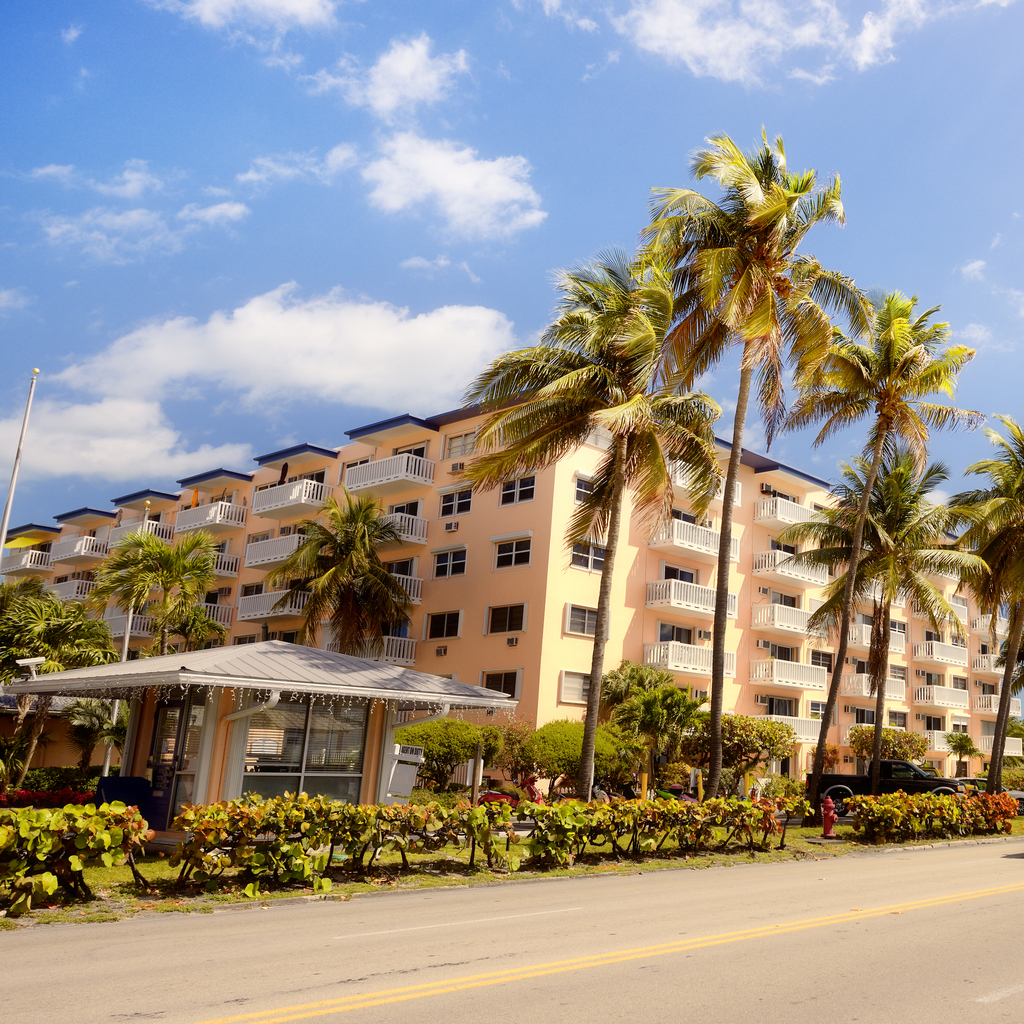 New Condo Safety Laws Affect Transactions
March 15, 2022
Tragedy Leads to Condo Transaction Troubles
At nearly 1:30 in the morning on June 24, 2021, disaster struck Champlain Towers South, a beachfront condominium building in the Miami suburb of Surfside just north of Miami Beach. The north-central section and eastern wing of the L-shaped 12-story building collapsed suddenly, killing 98 people and injuring 11 others.
The 136-unit building, completed in 1981 as the first building in a 3-tower complex, suffered from water penetration and degradation of reinforced concrete support structures in the ground-level parking garage. Problems were first reported in 2018 and were much worse by April 2021 when a remediation program was approved. Repairs had not yet started when the collapse occurred. Land subsidence, insufficient steel reinforcement in the concrete, and corrupt construction practices are additional causative factors being considered by investigators of what is America's third-deadliest structural engineering failure.
People around the world learned about this terrible tragedy via widespread news coverage and extended follow-up reporting during rescue and relief operations, and finally, demolition of the building's remains in July 2021. However, very few people outside of Florida have heard about the legislative proposals and local regulations arising in the aftermath of the collapse. Changes are occurring, and they have direct and important implications for buyers and sellers of Florida condominium properties.
Regional Condo Market Immediately Impacted
Champlain Towers South was only one of many properties swept up in a recent boom in Miami condo sales. Fourteen units in Towers South were sold in the 3 years preceding the disaster, with 8 sales taking place in 2021. Despite the age of the building, most of these condos sold for more than double the asking price. Six days before the collapse, a three-bedroom, ninth-floor Champlain Towers South unit sold for $710,000. A few weeks before that, a 4,500-square-foot penthouse unit closed for $2.8 million. Perhaps indicative of the entire construction process, the Towers South rooftop penthouse was not included in the original building permit process and required a height limit exemption.
Immediately after the Surfside disaster, a cooling effect swept through the red-hot Miami condo market. By July of 2021, realtors in the Miami-Dade County area were reporting buyer hesitation and closing delays, particularly with units in older buildings. Immediate mandatory inspections were required for condo buildings of over four stories in Miami Beach and other barrier island and waterfront locales throughout the Miami-Dade County region.
Committed buyers demanded delays to wait for inspection reports, while the uncommitted wanted stricter due diligence procedures, hefty price cuts, or tours of properties further inland. In a condo market that is always volatile, increased inspection and assessment fees, remediation measures, and more frequent certifications are among the post-disaster factors expected to impact prices and owner association fees.
Increased Oversight Complicates Condo Transactions
The 2022 Florida Legislative Session that commenced January 11th featured proposed condo safety bills that would require statewide recertification of any condo building over 3 stories high and 30 years old, or 25 years if within 3 miles of the coast where exposure to corrosive moisture effects is greater. Ongoing recertification would take place every 10 years. In comparison, the 40-year-old Champlain Towers South was undergoing a required 40-year recertification process when it collapsed.
Miami-Dade County passed a new ordinance setting a February 2023 deadline for the creation of a publicly-available county condominium data base to include financial statements, maintenance documents, and engineering reports previously only available to property owners and other insiders. Other counties and municipalities are expected to follow suit in implementing new requirements for the inspection of condo buildings and the public filing of building association records.
Florida law already requires condo sellers to turn over financial documents and assessment reports, but only upon buyer request after a sales contract is signed. Even where new laws are not passed, such buyer requests will undoubtedly increase going forward as part of an intensified focus on careful due diligence processes.
Tougher Lending Requirements Slow Closings
Beyond the effect of local laws and ordinances, the condo financing process is already being affected by changes in loan underwriting requirements imposed by Fannie Mae and Freddie Mac, the government agencies that mitigate lender risk by purchasing and guaranteeing real estate loans. To meet the new requirements, lenders are forcing mortgage applicants in condo transactions to get an 8-page form completed by the condominium association. The paperwork is meant to attest to a building's structural integrity, detail all suggested or required maintenance that has been delayed or postponed if such work has implications for building structural integrity or resident safety, and document the association's financial status and capability of funding repairs.
Many condominium associations refuse to complete and submit the required paper work, claiming concerns about liability exposure and financial privacy. Even if association directors are willing to comply, newer buildings will not have undergone any major engineering inspections, and association officials are not at all qualified to make any statements about a building's structural integrity.
Since Fannie Mae and Freddie Mac will not sign off on loan guarantees without the association paperwork, national lenders are backing out of the loan process and deals are falling through. Buyers who cannot pay cash will need to seek out small local lenders that charge higher interest rates, if a willing lender can even be found. On the sell side, the number of qualified potential buyers is dramatically reduced. When a buyer is found, a longer closing process should be expected.
Navigate the Maze with a Local Expert
Building structural integrity and safety-related regulations should be passed and eventually applied state-wide. This is obviously the right thing to do. On the other hand, the new lending requirements may be a case of trying to do a good deed but instead creating more problems.
Initially classified as temporary, the lending regulations are expected to become a permanent feature of the condominium real estate market. Insurers are also likely to implement new standards and requirements as part of their underwriting procedures. We can only hope that all the various requirements and paperwork regimes will soon become a normalized, customary part of condo transactions, thereby reducing the disruptive effects of the new procedures.
Until that time, Florida condo buyers and sellers may encounter some bumps in their transactions. Key West has a number of condo buildings that go over the 3-story mark, but it is safe to say that informed buyers may and should be running tighter due diligence on even 1- and 2-story buildings if they are older and of reinforced concrete construction.
Rest assured that the local experts here at Bascom Grooms Real Estate have your back on every Lower Florida Keys real estate transaction, condo and otherwise. We are specialists in Key West real estate, with the local knowledge and strong commitment to customer service needed to assure that buyers and sellers alike always come to the closing table fully informed and leave completely satisfied with every aspect of their real estate transaction.