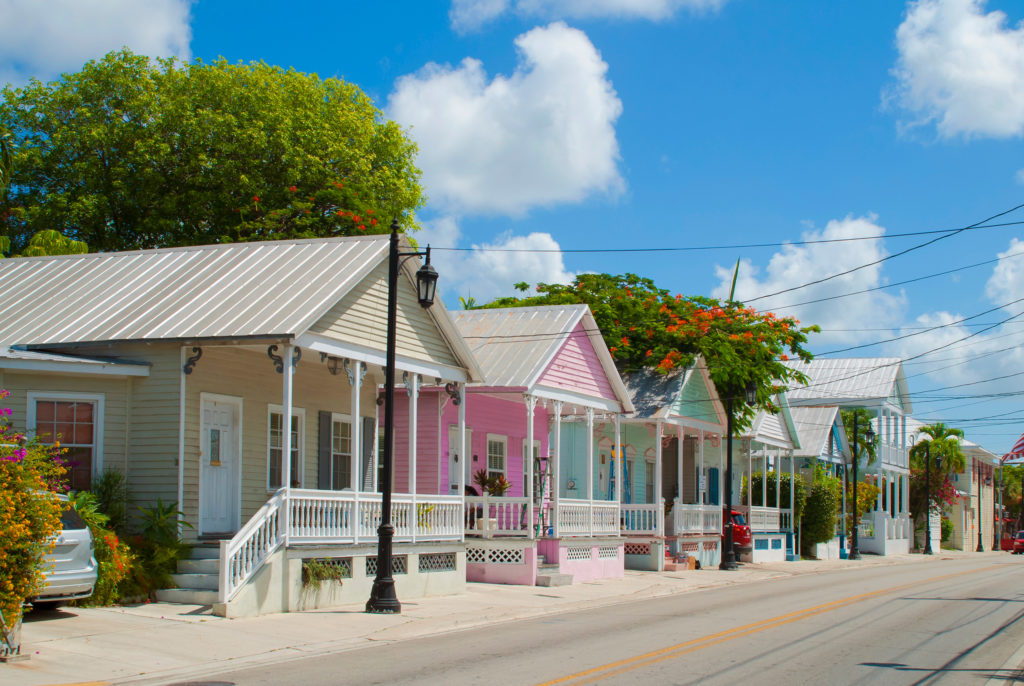 Increase in FHFA Conforming Loan Limits Gives Key West Home Buyers More Flexibility
March 15, 2019
In November 2018, the Federal Housing Finance Agency (FHFA) announced an increase in the maximum conforming loan limits for mortgages closing on or after January 1, 2019. Across most of the U.S., the baseline 2019 conforming loan limit for single unit properties will rise to $484,350 from $453,100 in 2018.
What is a conforming loan?
Fannie Mae (Federal National Mortgage Association) and Freddie Mac (Federal Home Loan Corporation) are government-sponsored enterprises that buy mortgages from banks and mortgage companies. After financing and settling a housing loan, the lender sells it to Fannie Mae or Freddie Mac and earns a commission on the sale in addition to being reimbursed for the loan.

This guaranteed purchase program reduces the lenders' exposure to risk, making it easier for them to offer mortgages to first-time buyers and buyers with low credit scores.

While conventional loan limits may vary according to several factors including the number of living units a property includes, one of the conditions for selling loans to Fannie Mae or Freddie Mac is a restriction to single-family home mortgages with origination balances below a specific amount. This cap on the size of mortgages that Fannie Mae and Freddie Mac will purchase and/or guarantee is called the conforming loan limit.

Thus, a conforming loan is a mortgage for an amount equal to or less than the conforming loan limit.
Setting Conforming Loan Limits

The conforming loan limit is set annually by the Office of Federal Housing Enterprise Oversight (OFHEO), the agency in charge of regulating Fannie Mae and Freddie Mac. The OFHEO sets the national baseline limit based on the October-to-October percentage increase or decrease in the average house price as revealed by the Federal Housing Finance Board monthly interest rate survey.

The conforming loan limit can vary based on regional differences in median home value. If 115% of the median value in a particular area exceeds the national baseline conforming loan limit, the limit for that area will be set higher.

The Housing and Economic Recovery Act (HERA) of 2008 sets the maximum loan limit for these high-cost areas as a multiple of the local median home value, with a ceiling of 150% of the baseline loan limit.

For 2019, loan limits increased in all but 47 counties across the United States and U.S. territories. Loan limits did not decrease in any U.S. state or territory. Special statutory provisions outlined in the HERA set different loan limit calculations for the exceptionally expensive housing markets in Alaska, Hawaii, Guam, Puerto Rico, and the U.S. Virgin Islands.

The greater New York metropolitan area, Southern California, South Florida, and parts of several other states are designated as high-cost areas. Because median 2018 home values in most high-cost areas generally increased, the maximum loan limits likewise increased, and the ceiling loan limit for single-family properties in such areas will be $726,525 — or 150 percent of $484,350 — in 2019.
More Opportunity for Key West Home Buyers
For many buyers, increased conforming loan limits also mean increased buying power because conforming loans are easier to qualify for and they allow lower down payments. Buyers may be able to get into a conforming loan on a home that previously would have required a more costly jumbo loan.

Increased limits are good news for Keys home owners and buyers. They are an indicator of a strong housing market where median home values are increasing. And higher conforming loan limits translate to increased buyer access to the Key West real estate market.

Talk to the Key West real estate local experts at Bascom Grooms Real Estate to find out more about opportunities to own property in Key West.